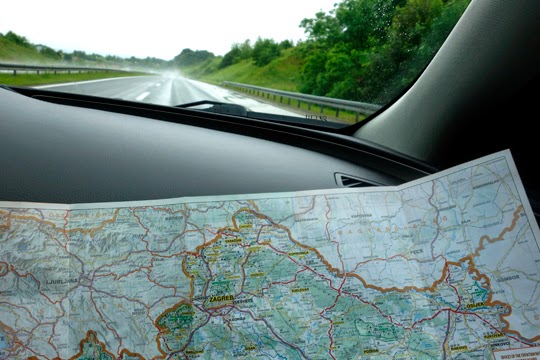 Road Trip from Zagreb: Mills and Waterfalls of Rastoke, Croatia
Thanks to the storm, we threw together an inland itinerary for our last few days in Croatia on the fly. Instead of sunning on a sailboat, we flew to the Capital city of Zagreb and spent a lovely day full of museum hopping there. From Zagreb, I hatched a plan to rent a car and drive back to Zadar on the coast where we would eventually fly home.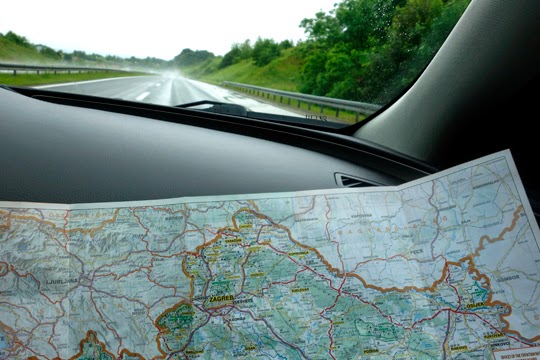 The one-way car rental for three days cost us about $200, and included a thoroughly enjoyable free tourist map written in the most floral and hyperbolic language imaginable. We hit the main highway south with me as navigator. First stop, Rastoke!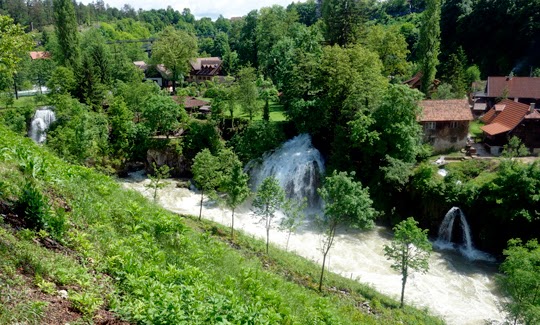 This tiny village is composed of 65 residents, a handful of corn mills and dozens of waterfalls dramatically rushing between and under the homes to join the Korana River. It took us about 2 hours to reach the village with truck traffic on the winding rural road after we exited the autobahn in Karlovac.
My photos hardly do justice to all the rushing water. Especially after the week of heavy rain, it seemed impossible to me that the entire village wasn't washing away.
The locals were far from concerned and going about regular pre-tourist season business of construction, farming on small islands and washing clothes in the river.
We stopped for lunch at a lasagna restaurant in the village and then continued driving south, passing through Slunj and its historic castle on our way to Plitvice Lakes National Park.