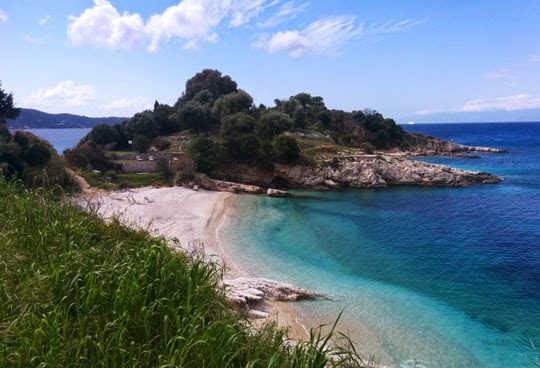 What to See, Eat and Wear for a Week in Corfu, Greece in Spring
I've always wanted to see Corfu after reading My Family and Other Animals and I'm so glad we could spend a week on the island as part of this trip. Easter celebrations on Corfu are a once-in-a-lifetime experience. Any time of year, the village of Kassiopi is gorgeous and the perfect spot for exploring.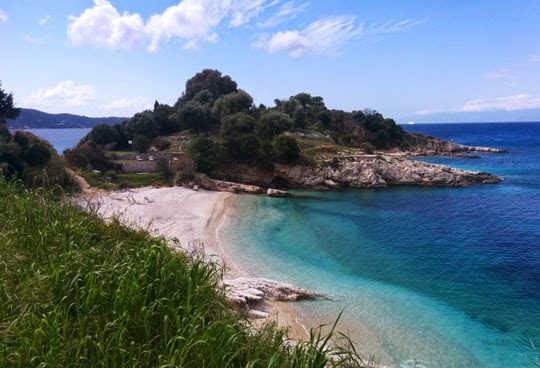 Basics
We flew to Corfu from Athens on an inexpensive Aegean flight. You can also easily fly in from London on the discount line, EasyJet, or arrive by ferry from Greece or Italy. We first stayed at the Hotel Atlantis by the new wharf in Corfu Town. Not the most exciting hotel, but clean, comfortable and affordable even during the big Easter weekend. From there, Rob and I rented a scooter for 100 euro for the week and headed north to Kassiopi. In the village, we stayed at the lovely Solaris Apartments right in the middle of town with two swimming pools. Kassiopi was the ideal size, with a handful of grocery stores, two bakeries and a dozen restaurants. There are a lot of British tourists and expats here, so English is spoken everywhere and there are even a few traditional pubs. With a larger group, you would do well to rent a villa on the hillside and a car for exploring the island.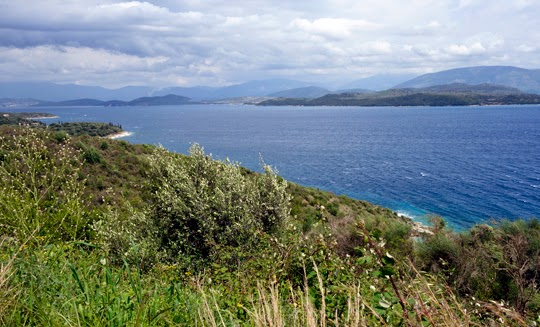 See
Corfu is one of the most naturally beautiful places I've ever been. The beaches are famous for their rocky coasts and bright blue water, but I especially loved exploring up in the flower-and-cypress-covered hillsides.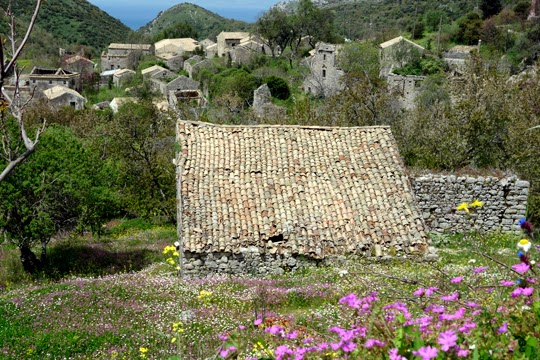 Food
The local tavernas in Kassiopi offer a great selection of roast lamb and seafood. There are some places to get gyros too, but not quite as good or cheap as in Kos. Lovely cafes everywhere for a relaxing cup of Greek coffee or a glass of cold ouzo. We did a lot of cooking and picnicking in Corfu. Look for the produce van in the center of Kassiopi for the freshest fruits, vegetables, honey and eggs. Corfu fig pie – a mix of dried fruit, ouzo, spices and citrus – is a must-try.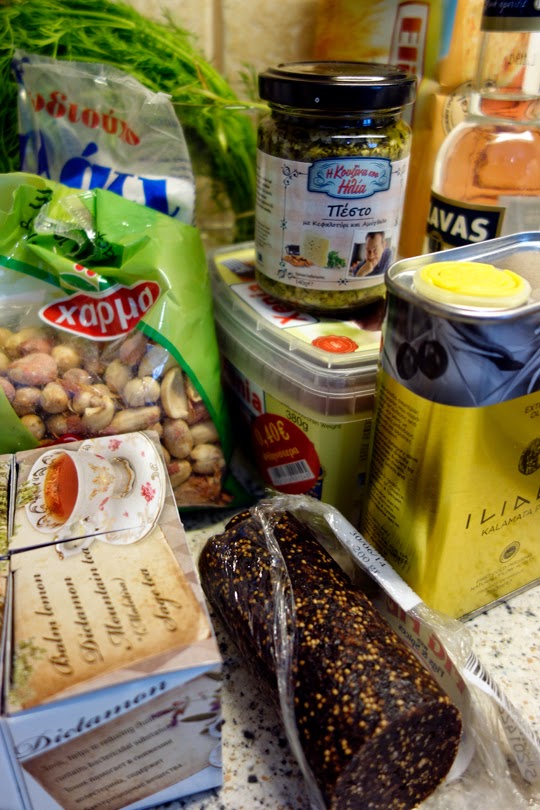 Wear
It's a beach town, so casual and comfortable styles are best. When walking in the hills or riding the scooter, I loved having my trusty flat black boots. In Kassiopi, light t-shirts and maxi dresses with sandals. Bikinis and a light Turkish towel from spending days at the beach. We had rainy weather during our stay but it was still quite warm, so layers were key.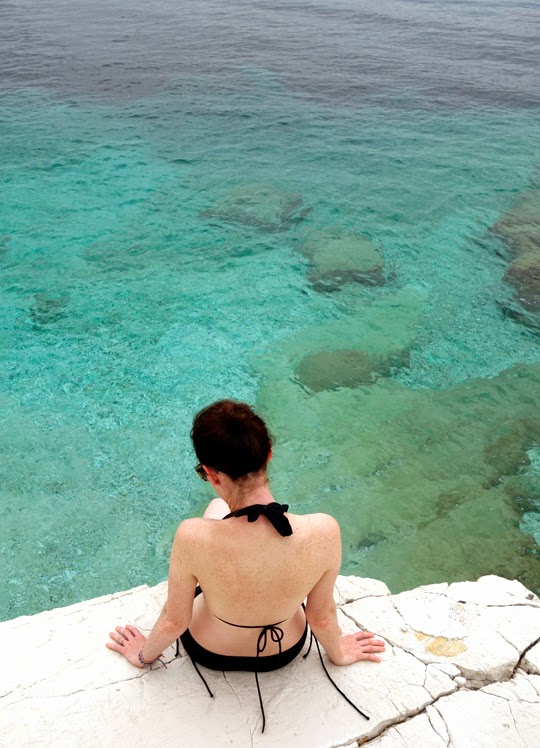 Buy
I was mostly tempted to buy lots of food in Corfu. Olive oil, honey, dark chocolate, sage tea, fig pie…it was all delicious!