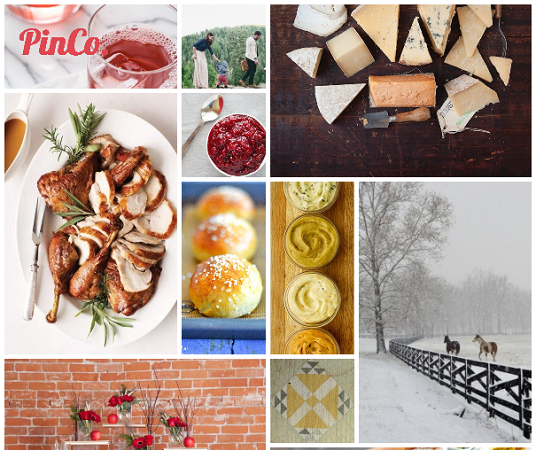 Holiday Party No. 3: Christmas Eve Cocktail Party with Turkey Sliders
Kristy lives on a "farmette" in the Shenandoah Valley of Virginia and left a comment with a request for her own holiday party brainstorm:
Since we went away for Thanksgiving, I have a nice, 12 lb. locally sourced all-natural turkey I want to roast for Christmas Eve for in-laws and a few others. I plan to brine it before-hand and pack it with flavor.

These people would be happy with a repeat of Thanksgiving but I want to do something more cocktail party-like/easier. Turkey sandwiches? Turkey salad?
As tempting as a Bridget Jones' style turkey curry buffet would be,
roasting that fancy turkey and carving it up for a slider buffet would be easier and more fun for this Christmas Eve event.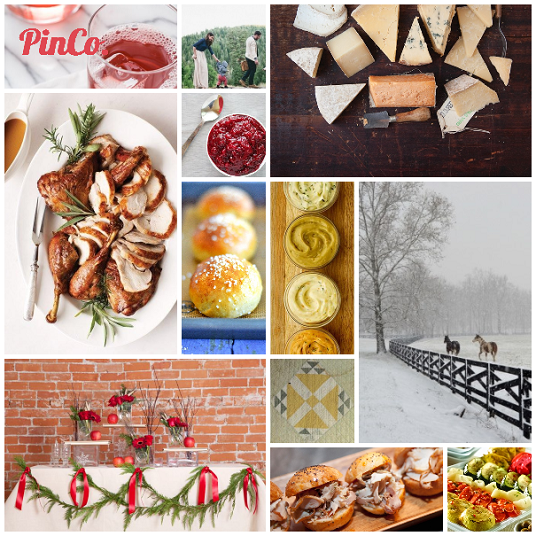 Guests. This is a family affair for relatives on Christmas Eve, it sounds like maybe 8 or 10 people.
Decor. Her house will already be decorated for the holidays. Bringing in some greenery from the garden and fresh fruit to decorate the buffet table.
Menu. She can spatchcock (aka: flatten) the turkey to make the roasting faster and to result in a moist bird with crispy skin. Bake or buy plenty of tiny slider rolls – here in San Francisco, Acme Bread sells some delicious ones. Kristy likes to make her own mayonnaise, so she could experiment with Mark Bittman's recipes for different flavors. Include cranberry sauce and stuffing on the buffet for the traditionalists. A spread of cheeses (especially smoked gouda!) and roast vegetables works as either toppings or sides. Pretty much everything can be prepared in advance for easy set-up.
Drinks. To offset those heavy sliders, serve cool spiced cranberry spritzers with anise, allspice and prosecco. For a larger group, you'll also want a few wine and beer options.
Activity. If her family likes to compete, have a contest for the best turkey slider creation with everyone or just the kids. Guests should name their recipe and provide a sample to a designated judge. Winner gets a small prize and bragging rights. If not the contest type, bundling up for a walk around the farm after eating would be fun.
Total Budget. Kristy already has the turkey, so she just needs to buy food and alcohol and maybe a prize for the competition. Likely under $100 in supplies, depending on what she picks out for the buffet.
All photos and details available on the Holiday Party Pinterest board. Have your own request? Leave it in the comments.