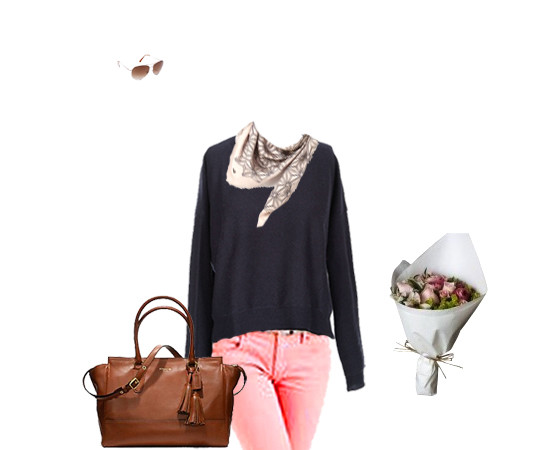 I had a pair of size zero skinny pink jeans just like this in junior high from Wet Seal, funny how things come around again! In this combination, you get the fun of neon pink jeans but in a more sophisticated look: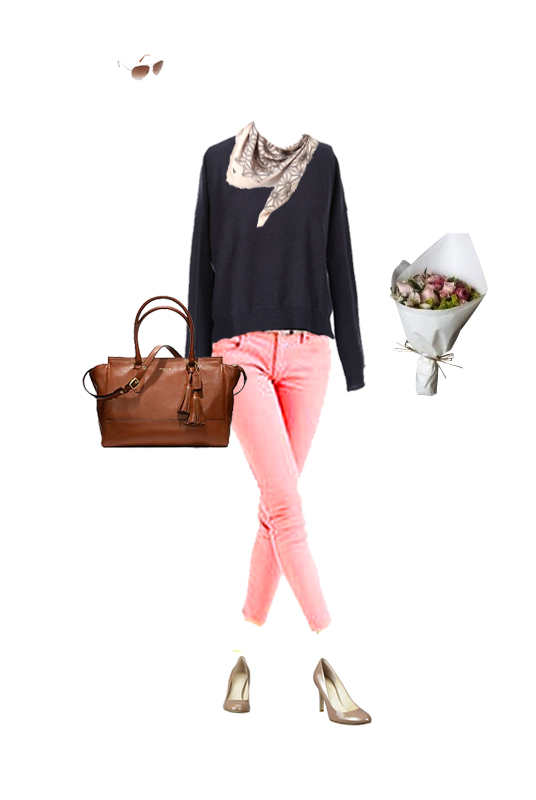 Jeans – Really, really comfortable skinny legging jeans from Gap in neon flamingo.
Sweater – Surprisingly hard to find a good navy sweater online. I'm sure you could pick up one for less than this.
Scarf – Silk accent in pink an grey.
Bag – Drool. I love this bigger version of my Coach crossover bag.
Sunglasses – Cheap aviators from Forever 21.
Shoes – Neutral patent pumps from Nine West.