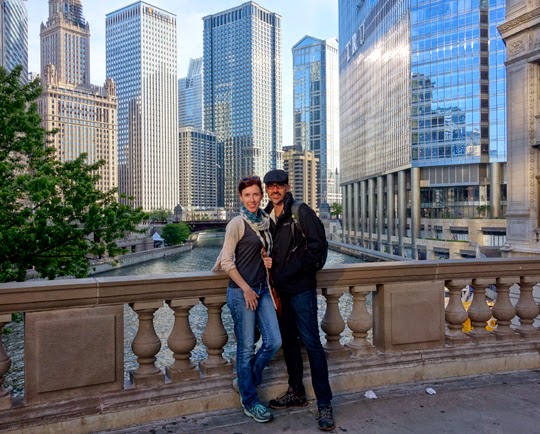 How About a Week in Chicago? What to See, Eat and Explore in the Windy City
We spent a week in Chicago on our way back from Europe. Rob had a conference for work and our friend Shane decided to come with us after spending the last week in Croatia. What a nice way to get over jetlag and acclimate to life in the United States!
We had such a fun time thanks to your advice and my Aunt's recommendations. I wasn't planning on writing about our time in Chicago, but it was too great to keep secret! We stayed in a studio apartment, nicely equipped, in the recently converted Randolph Towers building on Randolph and LaSalle St. The staff here were super friendly and the pool on the roof was a daily treat. The weather was ideal in late May and everyone was so nice – between the friendliness of Croatians and the Chicago locals, I think my don't-talk-to-strangers San Franciscan ways have been permanently reformed.
Things to See and Explore:
Things to Eat:
Chicago was a shock to my system after nine weeks of eating essentially nothing but grilled fish, plain yogurt, olives, dark chocolate and tomatoes. I think I gained 10lbs in a week.
Chicago-style deep dish pizza is a must. We ate at Lou Malnati's downtown, which was pretty good, and at Pequod's a 30 minute train ride away, which was even better.
On a recommendation from a hilarious and helpful woman at the culture center, we stopped for lunch at The Wiener Circle in Lincoln Park. This little grill place is known for the staff throwing insults and cursing, but everyone was polite and charming to us – go figure.
I'm tired (and hungry) just reading these lists. What a fantastic city!