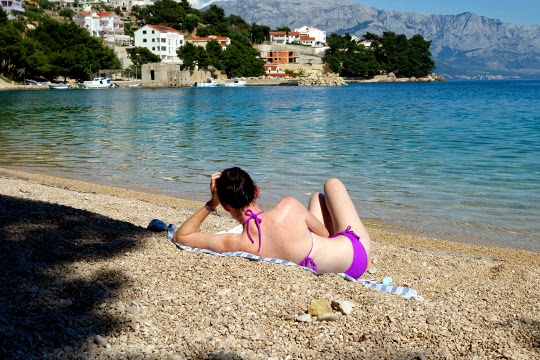 How to Spend Nine Weeks Living and Traveling in Turkey, Greece and Croatia
9 weeks, 13 cities, 2 carry-on bags and 0 guidebooks. Traveling "EmilyStyle" means exploring the world with little planning, small budgets, lots of cooking and a focus on living like a local. Here's how we did it!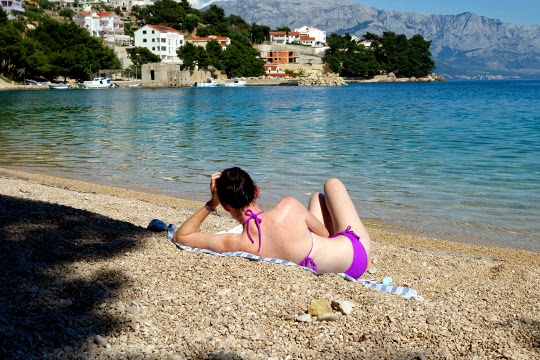 Our Mediterranean Route
I don't enjoy working on all the logistics that come with travel. So, we didn't plan much further than a week at a time. Rob and I knew we wanted to go to Croatia, but it was too cold there in March. So we booked our flight in to Istanbul and worked our way northwest through Greece to fly out of Croatia. I thought we would take a lot of ferries, but inexpensive and fast plane tickets turned out to be a better choice for us. Here's our full 9-week itinerary, with links to my lists of where to stay and what to see in each place.
Istanbul, Turkey – A dynamic mix of European, Mediterranean and Middle-eastern cultures with so much to explore.
Bodrum, Turkey – The Turkish riviera was immensely relaxing, stylish and affordable. Next time, I want to charter one of the big wood sailboats.
Kos, Greece – An unanticipated gem. Despite a slew of touristy resorts, the island charmed us with delicious food, so much ancient history and friendly locals.
Athens, Greece – Much improved from when I visited back in 2001. A bustling, modernizing metropolis that was likable and livable, it helped that we had amazing airbnb hosts!
Corfu, Greece – Breathtaking scenery and bright blue water. I loved exploring abandoned villages up in the hills. A once-in-a-lifetime experience at Easter.
Molunat, Croatia – Our smallest town of the trip, very scenic and quiet. Even Croatians sometimes didn't recognize the place when we mentioned it. Better for travelers with a car or camper.
Bay of Kotor, Montenegro – I had no idea Montenegro would be so incredibly pretty. Would love to return for more than just a day trip.
Dubrovnik, Croatia – Packed with throngs of tourists for a reason. It's super lovely. Escape the crowds in the breezy Lapad neighborhood to the north.
Split, Croatia – A surprise full of nautical culture, outdoor sports and Roman history.
Korcula, Croatia – My favorite place in Croatia with super-friendly people and beautiful scenery.
Zagreb, Croatia – Museums, theaters and architecture galore in the bohemian capital.
Plitvice National Park, Croatia – The most impressive collection of waterfalls I've ever seen.
Zadar, Croatia – A relaxed Croatian riviera town, a bit off the beaten track.
The website 
Rome2Rio
 was a big help with transit options. We didn't often use them but 
Lonely Planet 
online had the best restaurant advice and 
TripAdvisor
 had decent recommendations on what to see in the more popular tourist areas. Since it was off-season, we had most places almost to ourselves as tourists.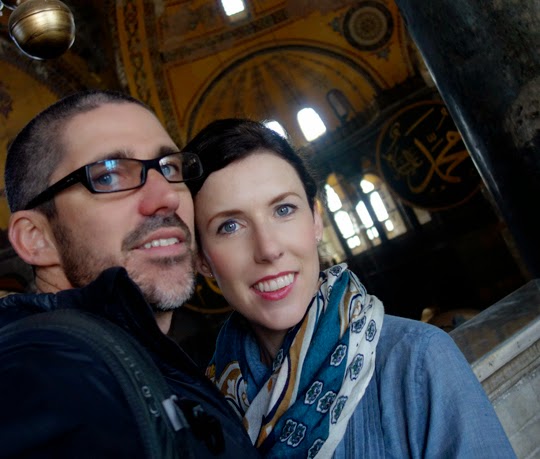 Our Travel Routine
It was just Rob and me for most of the trip and we developed a routine for regular life abroad. We would usually travel to a new city on Saturday or Sunday, check in to our apartment, pick up a map and stock up on grocery basics for the week ahead. By Monday or Tuesday, we'd have our travel and apartment booked for the following week.  We started each workday with breakfast of coffee and plain yogurt with fruit, muesli and honey. Worked from home for a few hours before setting out for the day's adventure: a museum, historical sight, bike ride, picnic, hike or beach. We ate lunch out most days before returning home in the afternoon to work and relax before I cooked dinner.  We sometimes went out in the evening to work from a cafe. I loved this schedule for traveling. Each day had its own adventure, but the pressure was off to do and see everything.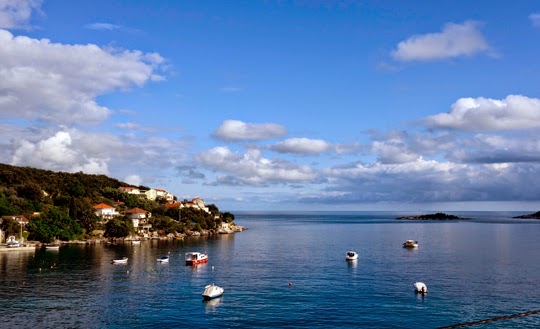 How We Afford to Travel Like This
You don't need to win the lottery, this trip was affordable. If we could have sublet or given up our apartment in San Francisco, we would have actually saved money by being abroad.  Rob is lucky to be able to work full-time while traveling with his software engineering job and I worked about 20 hours a week doing communications consulting.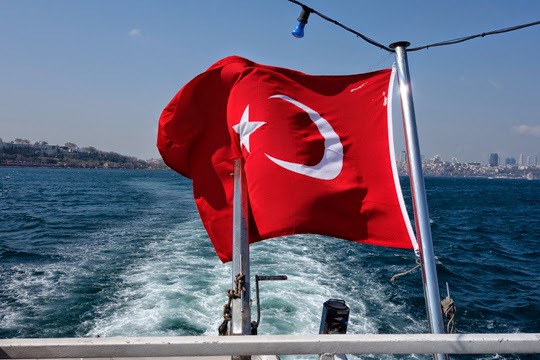 Tickets for our round-trip flights from the US were $1,100 each, with one stop in Germany each way. Our apartments were $40-$70 a night (we pay
way
more than that in rent at home) booked through
airbnb
or
Booking.com
. With groceries, coffee, gelato and tickets to sights, we spent around $30 each per day on average. We rented bikes (~$10/day), scooters (~$20/day) and cars (~$45/day) a couple times, most places were fine to explore on foot.  Flights and ferries between cities were usually less than $120, sometimes just a $20 bus ticket. We didn't buy much in the way of souvenirs and wouldn't have wanted to carry anything extra around with us anyway. Capital One credit cards with no foreign transaction fees are helpful to have.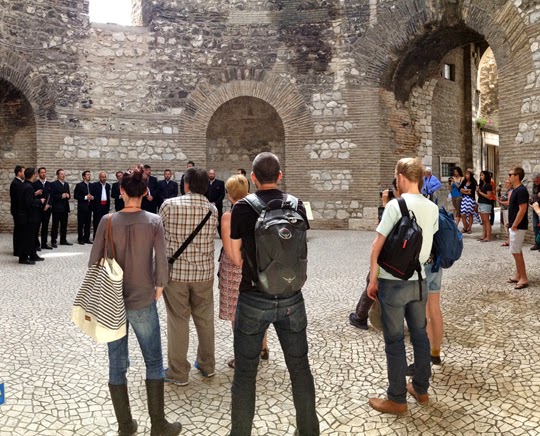 What I Packed
My original 
guide to packing for the Mediterranean
 turned out to be spot on. I managed the whole trip with a small 
North Face duffle carry-on bag
 and didn't start to get sick of my clothes until we were in Chicago on our way home. The addition of a black maxi dress and a light black trench coat were key. Versatile high-quality dresses that could be layered with a sweater, belt and tights when it was cold and worn alone when it was hot were my favorite. My beloved flat black boots were definitely the MVP, perfect for walking and looking semi-fashionable. I was crushed when a zipper broke and I had to leave them in Zagreb. Because we were doing strictly carry-on, it was slightly annoying to have to buy and then throw away things like shampoo and olive oil each time we flew. 
Neutrogena's Ultra Sheer SPF 70
 sunblock is the best – it's small enough to go in your carry-on, lasts all day and one bottle can go 10 weeks even when generously applied daily. Oh, and don't forget the t
ravel art supplies!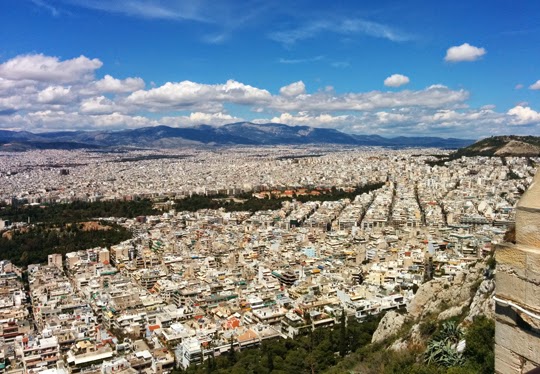 Internet and Mobile Access
We had decent internet access in most of our apartments. Only a couple had rocky connections where we needed to call the landlord or go sit in wifi cafe in order to work on our laptops.  Every single cafe we visited had fast, free wifi, even way out in the country. Rob and I both did video calls online back home a few times a week. With T-Mobile's international plan, we had full use of our smartphones with no issue in Turkey and Greece. In Croatia, we had to buy local SIM cards to make the phones work, for only about $18 each. We used
Hola
to access any US websites that were blocked internationally. It's amazing how connected you can be while traveling these days!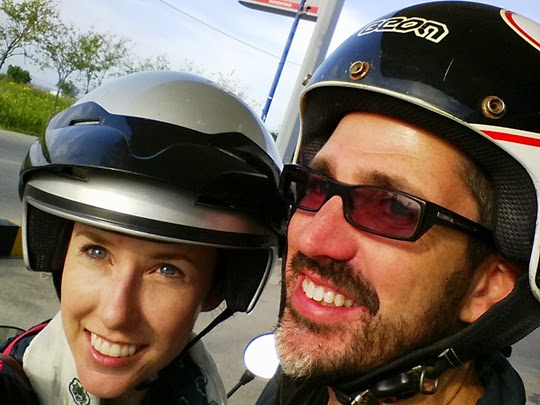 The Language Barrier
Almost everyone we met in Croatia spoke a ton of English and was so excited to give us advice on where to go. Greece was nearly the same, but with the added complexity of the Greek alphabet making us functionally illiterate. Turkey had the least amount of English spoken, but we were able to get around just fine with pointing, shrugging and smiling.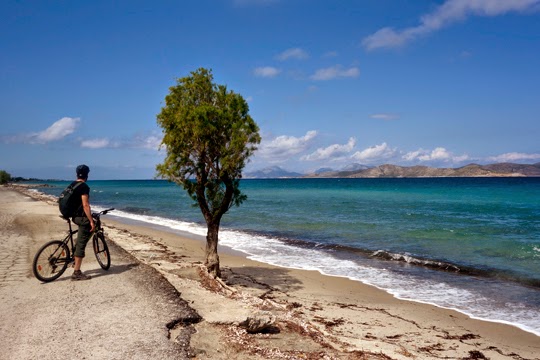 Bad Experiences?
I can't think of a place we went that we wouldn't want to go back to any day. Everyone was so helpful and kind to us, especially in Croatia. We had one "rip-off" in Istanbul – a gimmick where a shoeshiner drops his brush and when you return it to him, starts polishing your shoes in what seems like a thank-you but then wants you to pay. I think we gave him $7 to go away, so not that big of a deal. No issues with pickpockets or any other scams. No food poisoning, no sunburns. Since it was early spring, we did have some rainy and colder days. More than fair trade for the peaceful, uncrowded offseason.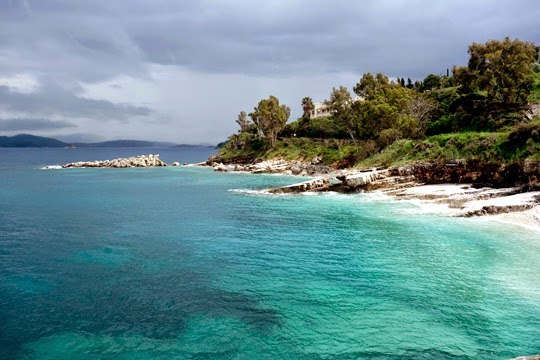 Best Experiences?
So many! The buzzing pace of Istanbul. Braving an authentic Turkish bath experience. Riding with Rob on a scooter in the hills of Greece.  Exploring ruins that we had completely to ourselves. Discovering the best foods and produce in each city. Road trips through Croatia. Escaping the rainstorm in Zagreb. Meeting amazing people. Having our friends come out to join us for the last week.