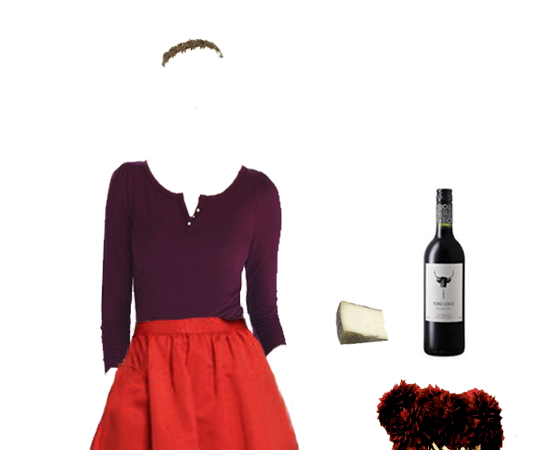 What to Wear: Spanish Dinner Party in the Summer
Everything is ready for tonight's dinner party. I stocked up on cheese and chocolate at the Spanish market, Nosa Ria, down the street, made a centerpiece out of dark red dahlias and prepped a chorizo-chickpea broth for the mussels. Now, just to get dressed for tonight's dinner party!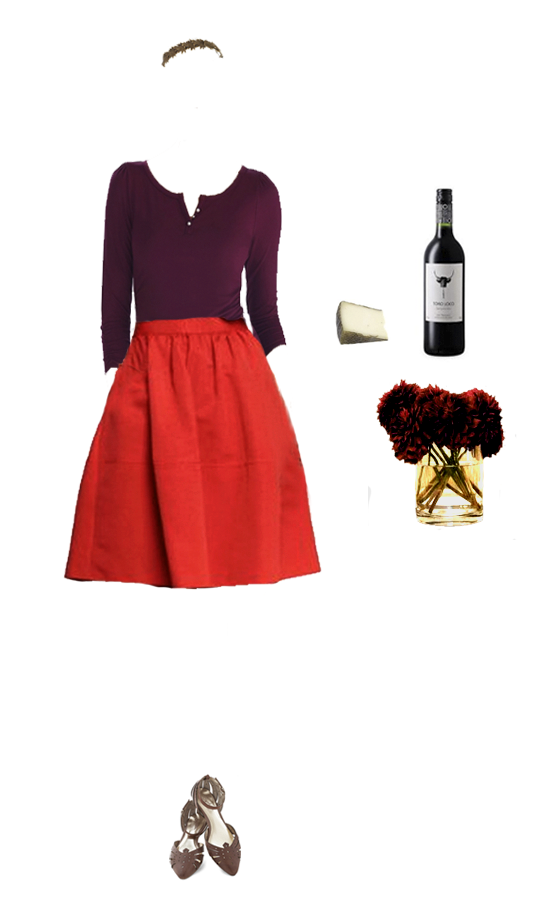 Skirt – A full volume, high waisted midi skirt in red that even comes with pockets. $70 from Express, of all places.
Shirt – A henley tee in eggplant is a subtle yet strong color combination with the skirt. $50 from White House, Black Market.
Sandals – You're at home, you don't technically need shoes, but these flat brown sandals with an ankle strap are too cute. $95 from Seychelles.
Headband – Subdued brass leaves are casually festive from Anthropologie for $28. I always like to wear my hair up when hosting a party. Looks fancy and it's kept out of the way.