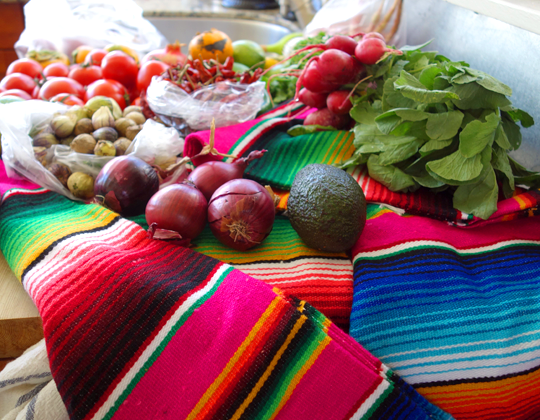 5 Step Dinner Party: Mexican Farm to Table
Last night's dinner party was probably the best in terms of food that we've hosted so far. A delicious spread of homestyle Mexican food focusing on fresh seasonal produce straight from farmer's market.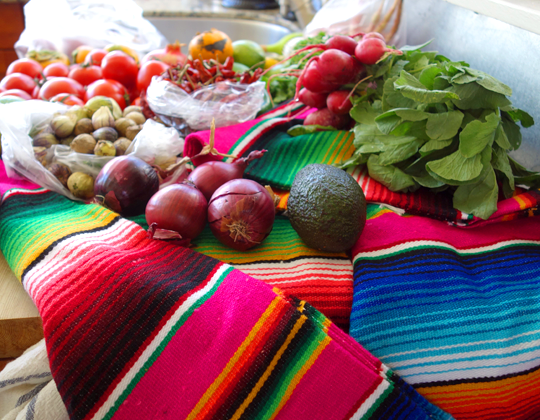 Menu
Chips and homemade salsa
Pollo en salsa chile de arbol tacos
Rice with fresh cranberry beans and cilantro
Pickled onions
Mini shrimp ceviche tostadas
Fruit, chocolate and Mexican chocolate ice cream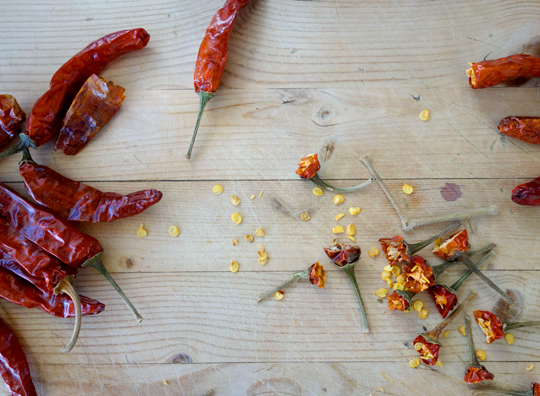 Step 1: Farmer's Market
The rich summer tomatoes continue for a few more weeks. New ingredients like fresh cranberry beans, tiny marble-sized tomatillos, persimmons, pomegranates, and dried chile de arbol make it feel like fall. I also bought cilantro, radishes, onions, jalapeno peppers and limes. Picked up avocados, chicken thighs, shrimp and tortillas from the store.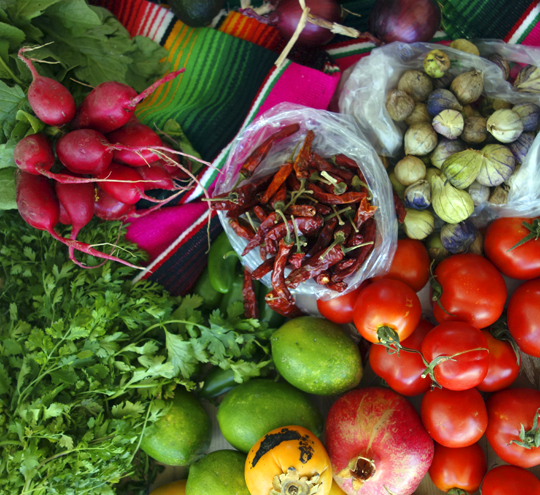 Step 2: Prep
I made the salsa, chicken, pickled onions and ceviche "brine" the day before the party. For the salsa that was also the chicken base, I pan roasted the dried arbol peppers in a bit of oil, removed them, and cooked the fresh tomatillos in the oil with some onions. Blended that mixture with two of the roasted peppers into a smokey homemade chile de arbol salsa. I think dried peppers from farmer's market are much spicier than the version you'd buy in the store. Most recipes called for 6 or more chilies in the sauce, which would have been atomically hot.
Step 3: Decorate
I also set the table the night before the party. This time with a bright Mexican serape blanket, placemats, kitchen towels for napkins, china and silver. Way too hot right now in San Francisco for candles.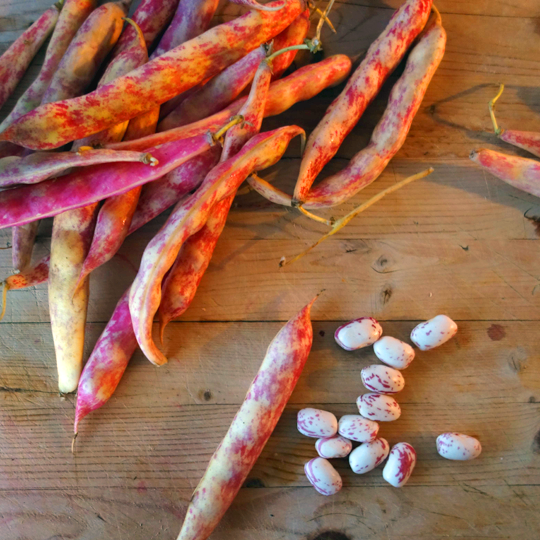 Step 4: Last Minute Prep
Right before the party, I warmed the chicken and fork shredded it in the pan. SO delicious. Put the raw shrimp in the ceviche brine to "cook." Prepared the rice and shelled and cooked the cranberry beans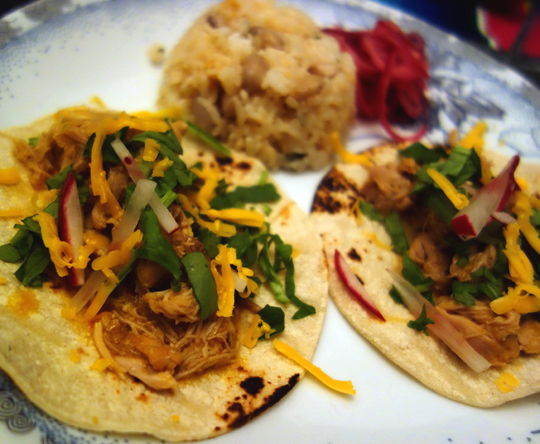 Step 5: Party
Our guests arrived at 7:00, a co-worker of Rob's who currently lives in Moscow and her husband. We had glasses of local IPA with chips and salsa to start. Because the ceviche was slow to "cook" – I started with the chile de arbol tacos first. Delicious shredded chicken meat in a smokey, spicy sauce, topped with spinach, radishes and a tiny bit of cheese. Rice and pickled onions on the side.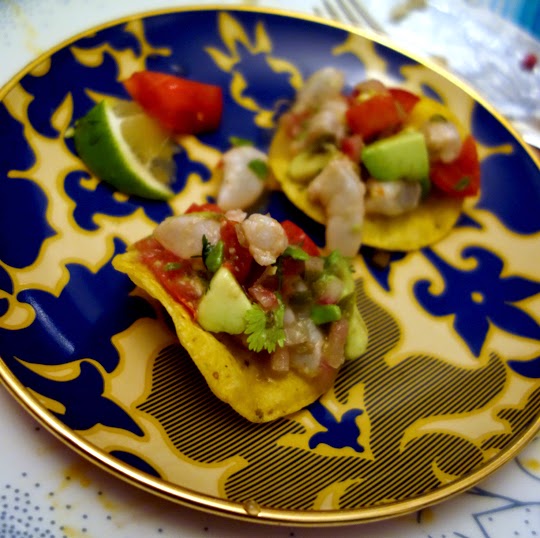 Then, we had the tiny ceviche tostadas – with fresh avocado and tomato added to mix right before serving.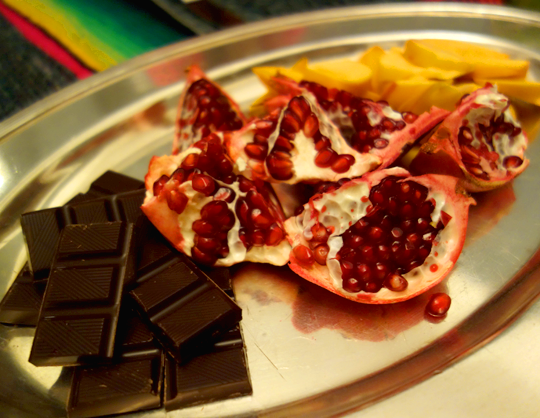 For dessert, a spread of fresh persimmon, pomegranate and chocolate served alongside tiny dishes of chocolate ice cream topped with cinnamon and chili powder.
The whole meal was so good. I can't wait to eat the leftovers. Supplies came out to about $50, including all the produce, meat and locally-brewed beer.