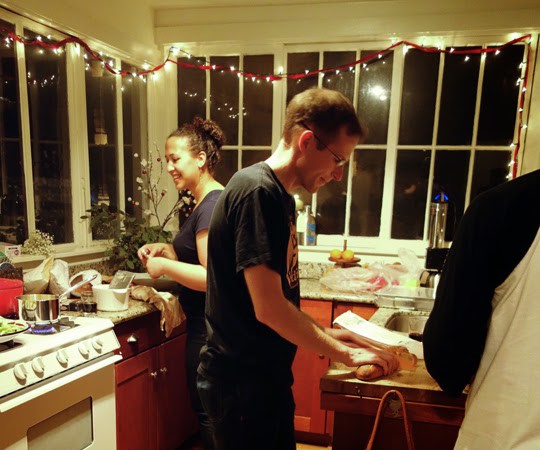 Dinner Recipe: Crab and Fondue for the Night Before a Party
A big holiday party draws helpers and overnight visitors for the weekend. The result is that you'll need to throw a dinner party the night before the big party. So fun! The house is already decorated, you just need something festive…something delicious…something with only a few dishes…something everyone can chip in to prepare:
We were going to serve cheese fondue with trimmings, but local dungeness crab was on sale at the market. I picked up two cracked and cleaned crabs to add to the mix. For the fondue, we chopped up bread, broccoli, apples, pears and cornichons.
Stripped the table of the brunch linens and put out woven placemats. Melted salted butter for dipping the crab.
Voila! An easy and special menu for celebrating with visiting friends the night before our big annual brunch party.