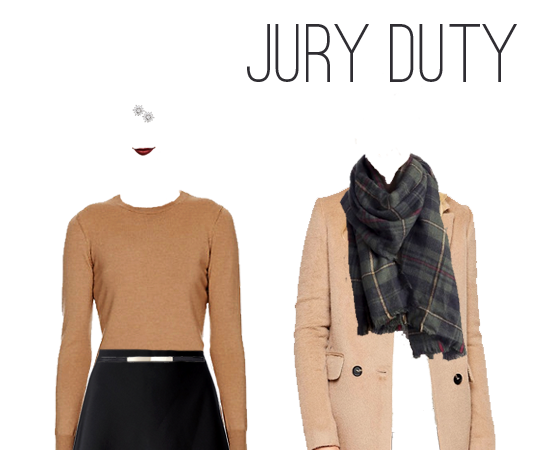 'Tis the season…for criminal court! I was called in to jury duty last week and spent multiple days in the Hall of Justice coming this close to having to serve as a juror on an serious multi-week trial. So happy to be dismissed, especially since I didn't lie or pretend to act bizarre in an attempt to get off the case. I don't know why I was sent home, but I think it might have had to with being dressed up for court each day (like the weirdo I actually am in real life).
Here's what to wear to jury duty: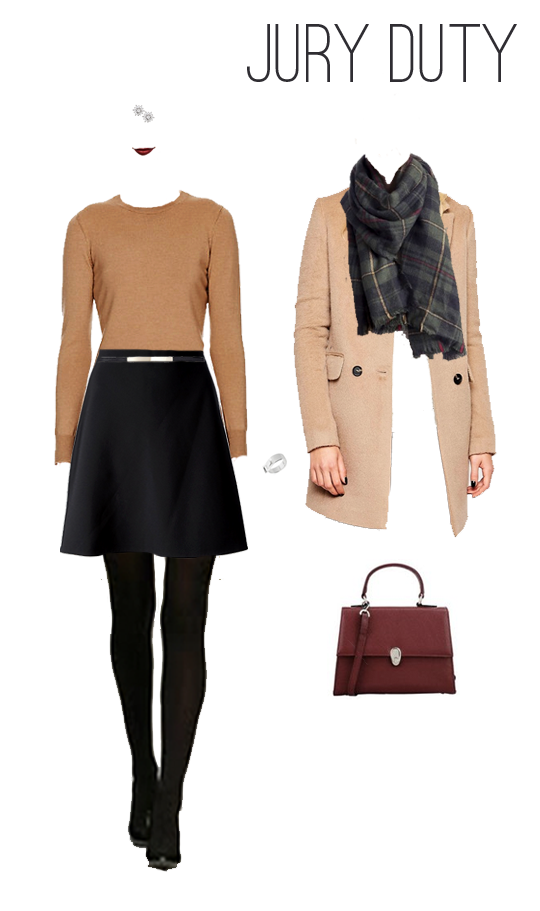 Skirt – I picked up a high-waisted a-line skirt similar to this on sale at Bloomingdales a few years ago – it even has pockets!
Sweater – Tucked in to the skirt: a camel sweater with zipper detailing at the neck from J.Crew.
Belt – Black and gold skinny belt.
Shoes – Black patent leather flats with a gold heel. Comfortable for walking the 1.5 miles to and from the courthouse.
Coat – My trusty camel coat from Zara might be having its last winter. Need to find a replacement!
Purse – A pretty red bag for the holidays.
Scarf – Oversized plaid wool scarf.
Earrings – Just because you're in court doesn't mean you can't wear festive snowflake-inspired earrings.
Bracelet – My favorite vintage buckle bracelet and an estate watch.