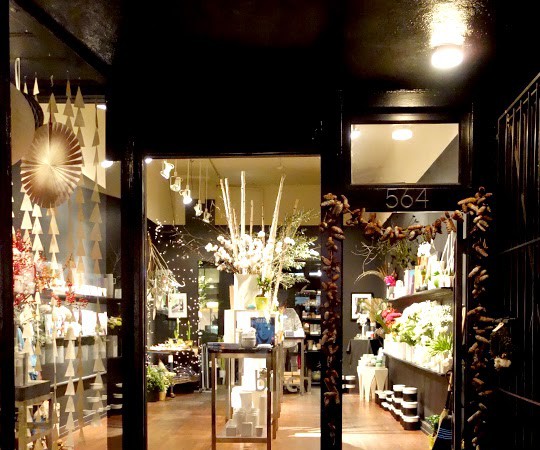 5 Places to Shop Local for Christmas in San Francisco
Rob and I have been sticking close to home for our holiday shopping this year. As much as I love the bustle of Union Square and the kittens in Macy's windows – these holiday crowds are a bit too much for even an urbanophile like me. Instead, we're rediscovering the adorable boutiques in Hayes Valley, Lower Haight and the Mission. Plus, it feels nice to support our neighborhoods for the season. Here are a five shops for your last-minute gift giving: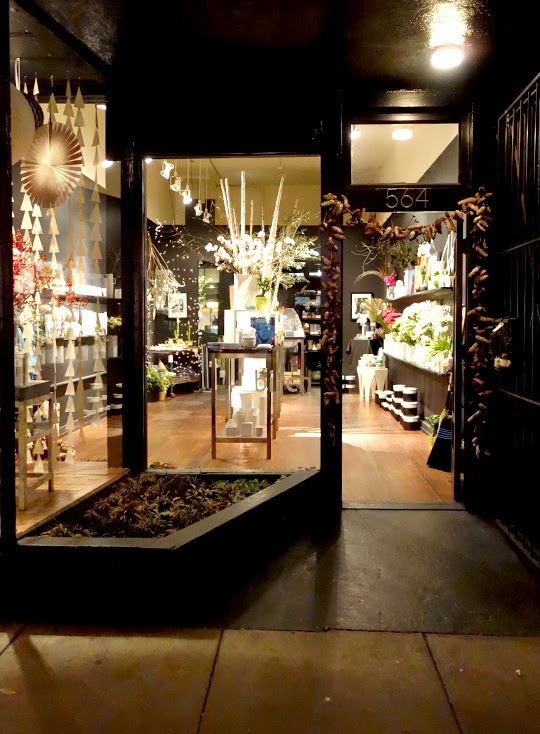 Lucca Ravioli (Mission) – Bottles of unfiltered olive oil, squid ink pasta and gorgeous cheeses all make for lovely hostess gifts from this classic Italian deli. In business for nearly 100 years, it even offers parking in the back.
Xapno (Lower Haight) –
I've been going to this little floral shop for almost 10 years (back when it was called Zuzu's Petals). A small, but exceptionally curated collection of cards, jewelry, glassware, ceramics and other gifts.
Lavish (Hayes Valley) –
It's impossible to not find a gift here for even the hardest-to-shop-for woman on your list. Adorable stationary, candles, jewelry, picture frames and sweets from local sources arranged in color-coordinated towers of sparkle.
Upper Playground & DSF (Lower Haight) –
Outstanding urban artists go way beyond graffiti to create t-shirts, sweatshirts, stickers, hats and art prints at these (and a handful of similar other) shops on the north side of Fillmore Street in Lower Haight. A great place to find something unique and reflective of San Francisco for the fashionable younger men and teens on your list.
Gump's (Union Square) –
If you're downtown, stop in to this classic San Francisco department store for a dizzying array of ornaments, soaps, and pre-wrapped gifts. Since 1861, Gump's has defined the city's unique style of elegance with an asian flair. Locals head straight upstairs past the gold buddha for Japanese tea sets, crystal votive holders, serving dishes and cashmere throws.