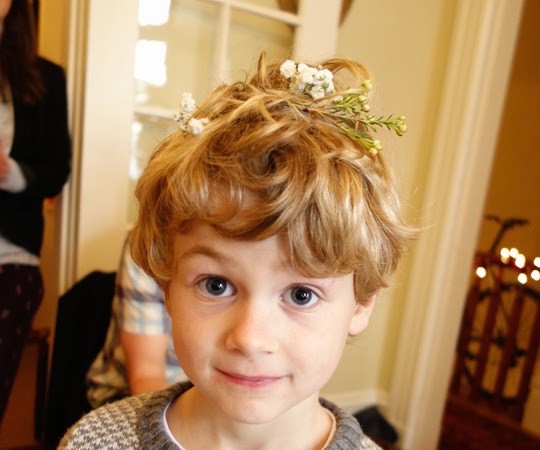 Easy Holiday Party Activity: Deck Your Hairdo
At this year's brunch, I had a lot of extra flowers left over from making arrangements and set up a "Deck Your Hairdo" contest for our guests. A small table held all the flowers, scissors, bobby pins and a small mirror. Everyone got into the spirit! Jordan's son helped to get guests to participate: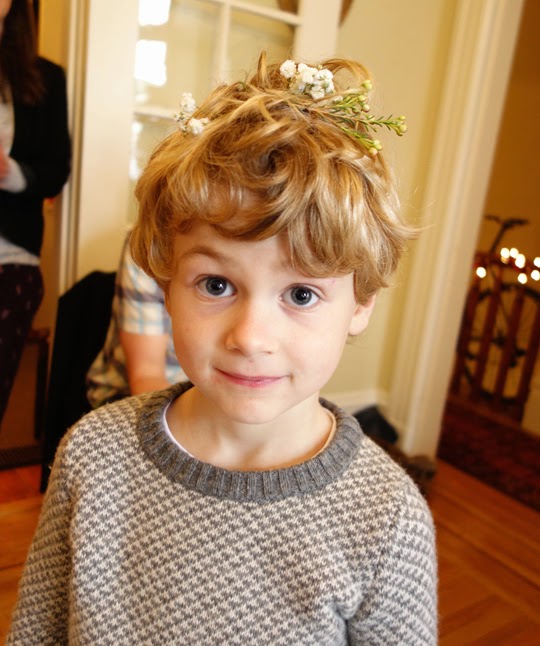 Jean decorated my hair with roses and eucalyptus.
And I hooked her up with a floral barrette.
Pretty floral crowns for all the girls in velvet and sparkly party dresses.
As the party was winding down, each guest was asked to tell the group about their hair and we gave out prizes for the best creations!