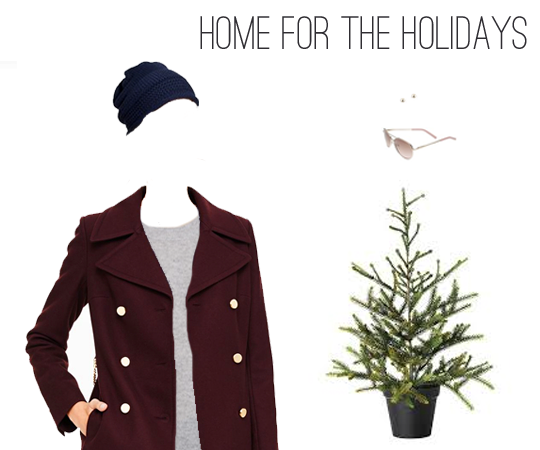 What to Wear: Home for the Holidays
Are you packed for Christmas yet? Dressing for the holidays at home: you want to be comfortable, warm, cozy…but still fancy enough just in case you run into that old friend from high school while picking up a last minute gift on Main Street. Add a couple pairs of pajamas and a holiday dress, you're done!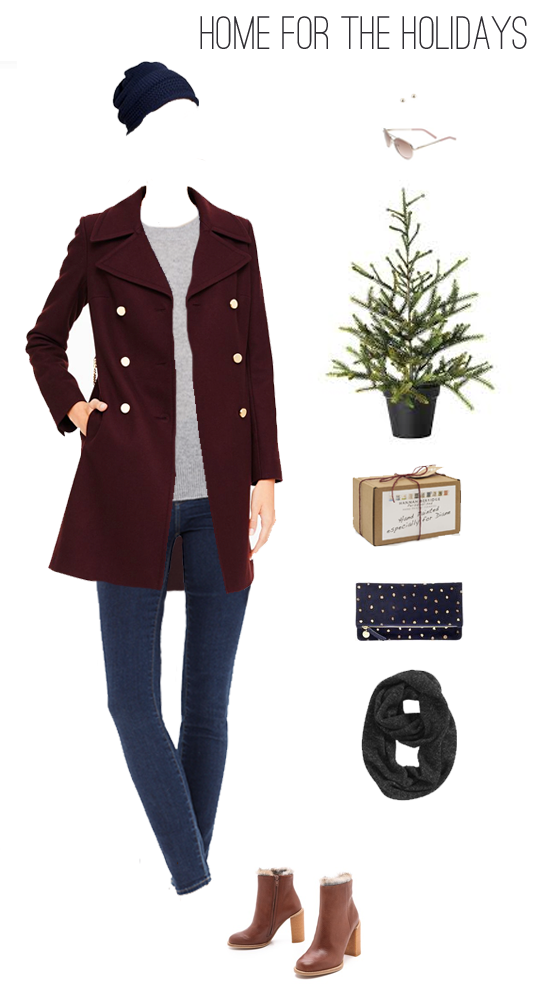 Booties – Cute leather booties lined with fur for extra of holiday comfort.
Jeans – My trusty pair of Madewell skinny jeans, with a bit of stretch. Easy to swap for pajamas when you're sitting around the fireplace.
Sweater – Merry Christmas to you…a super soft cashmere sweater on mega sale from Bloomingdale's.
Coat – A lovely burgundy wool coat on sale from Club Monaco. Chain detail on the back is a subtle nod to the city life you've left behind.
Earrings – Classic gold studs.
Sunglasses – It looks like this long rainstorm will take a break for the holidays in California. A pair of aviators just in case.
Beanie – A knit cap to keep your head warm and hair protected from rain, which will inevitably be back.
Clutch – Adorable blue suede clutch with gold spots.
Scarf – Dark gray cashmere scarf with a hint of sparkle.