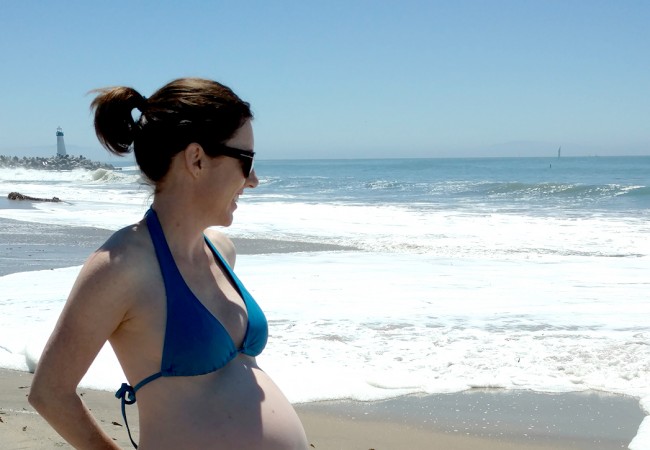 5 Rules for a Successful Santa Cruz Beach House Weekend
The family gathered in Santa Cruz last weekend for a celebration of my Mother's birthday. We've been doing a version of this each summer since my grandmother had us all camp out at the dearly-departed Miramar Hotel in Santa Barbara.
For this trip, we stayed in a cute old rental house in Seabright. Just a couple blocks from the marina, a couple blocks from the beach and a short walk away from the boardwalk. It was a lovely location and an ideal setting for our particular brand of "hermitage" at the beach. There are certain traditions you do not mess with when it comes to family beach vacations!
1. Lazy Mornings are a Must– California's early morning marine layer of fog means there's no reason to get going before 10:00. When we were little, we watched hours of I Love Lucy and Andy Griffith reruns in the morning while eating cereal. My niece and nephew provided in-room, wake-up services in Santa Cruz this time around.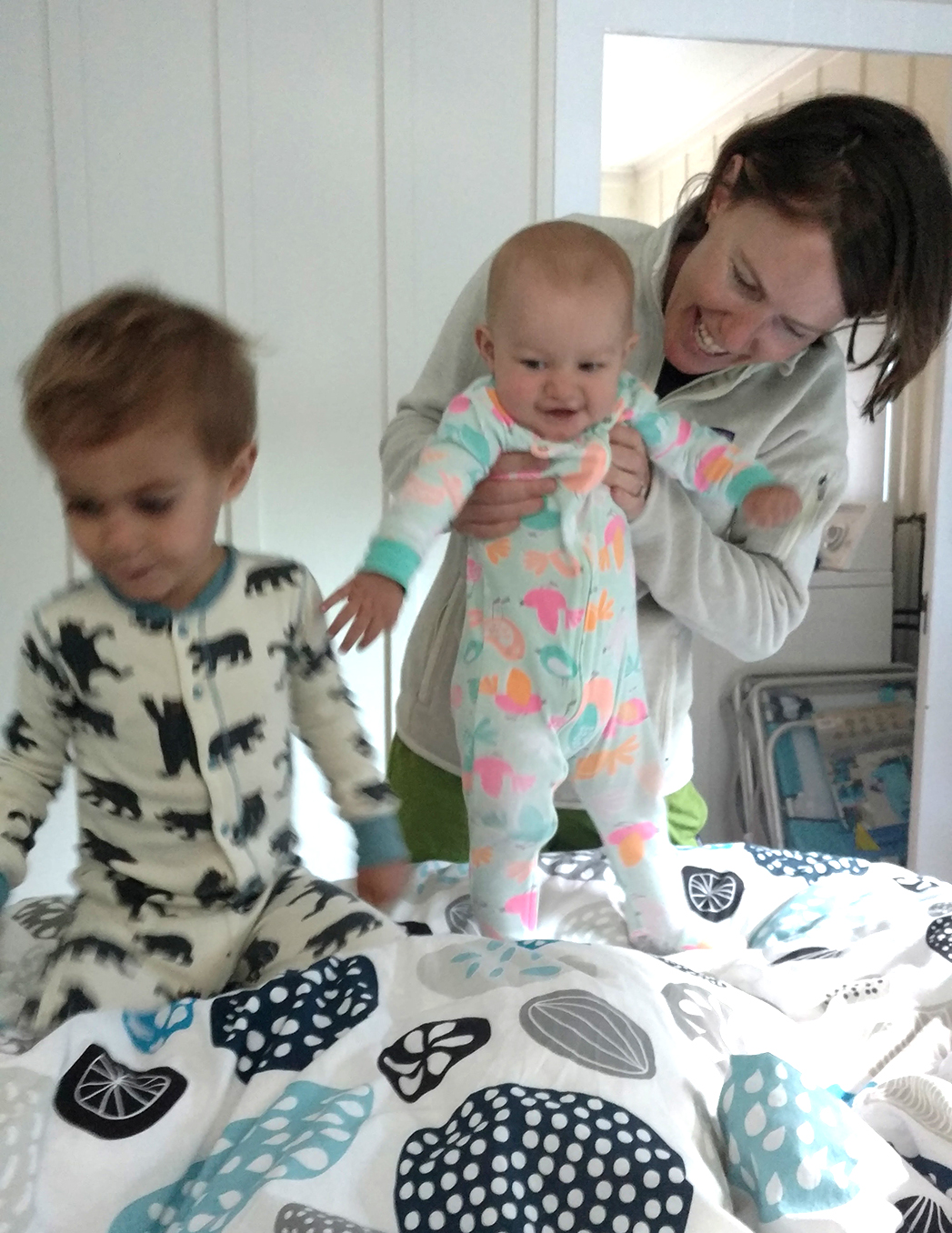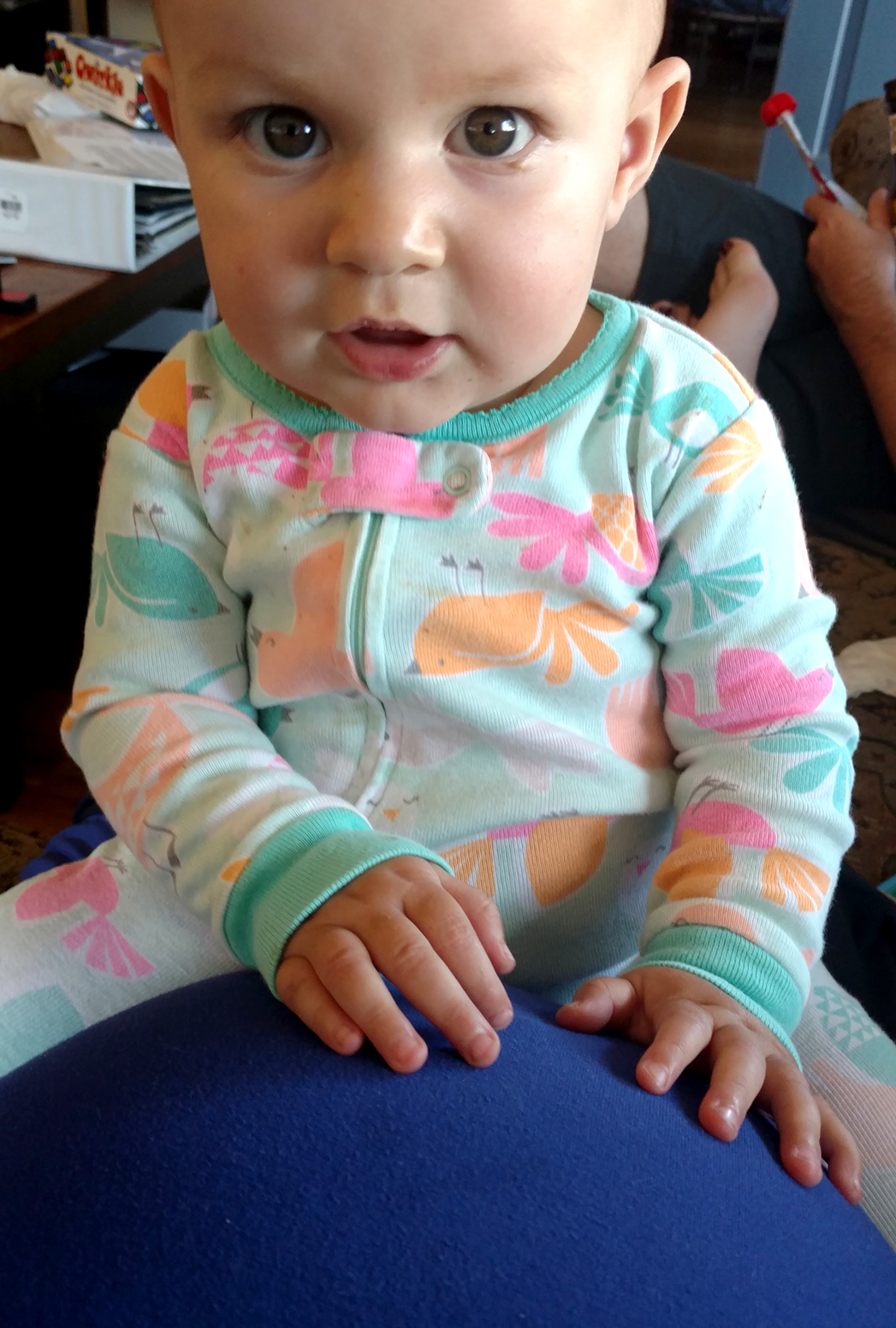 2. Eat Well – Curry chicken salad sandwiches, ripe tomatoes and melon, BBQ steak and massive trout baked in parchment with lemon and thyme. It's wonderful to cook and eat all the delicious summer foods together at the beach and much more fun that trying to pack into a restaurant. Plus, potato chips and cake from the French bakery.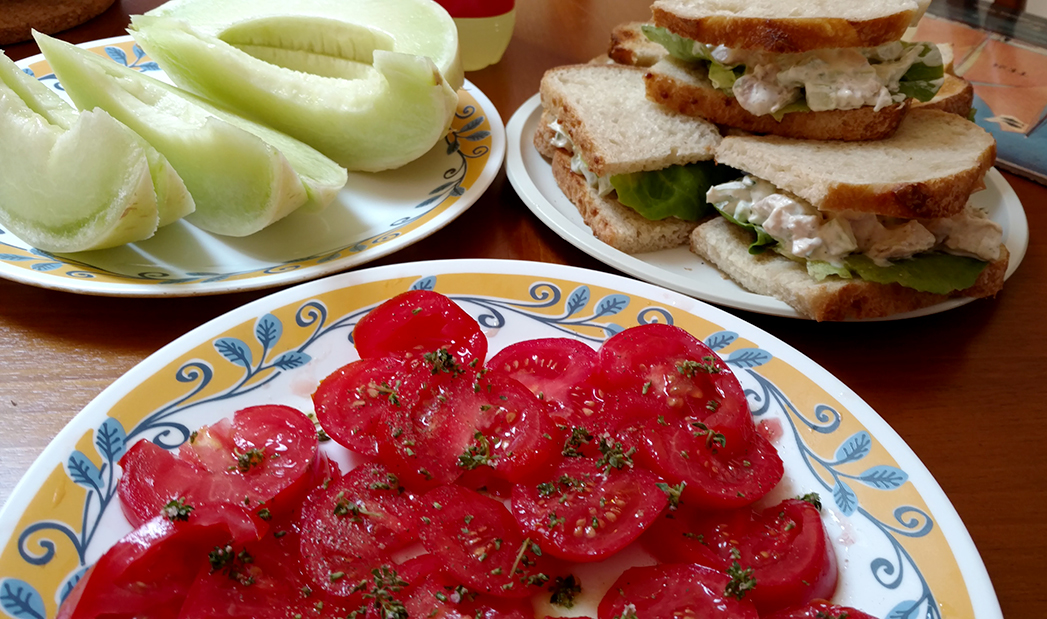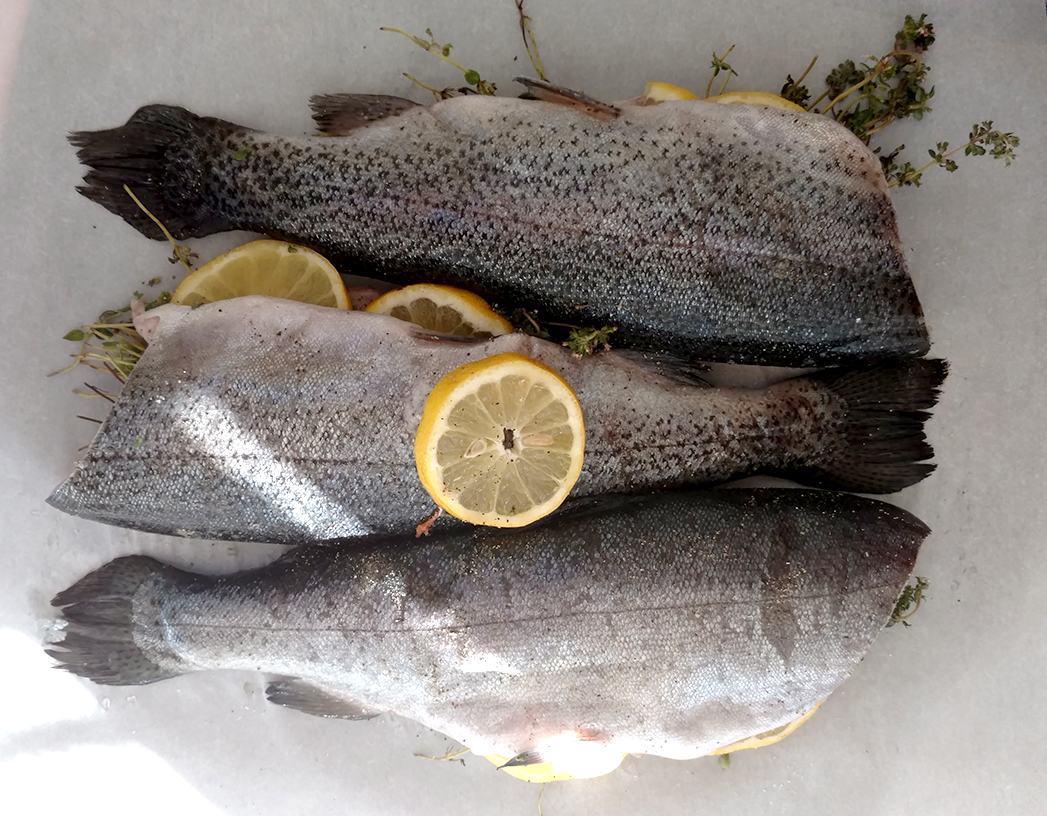 3. Elaborate Beach Set-up – Being a tribe of very pale people, going to the beach means hauling several umbrellas along with chairs, towels, snacks, New Yorker magazines, extra sunblock and sand toys for just a couple hours stay. At 9 months pregnant, I managed to mostly avoid sunburn except for skin around my bellybutton which no amount of sunblock could protect from the sudden, shocked exposure to the world.  I've now gained 35 pounds – all pretty much in that big belly!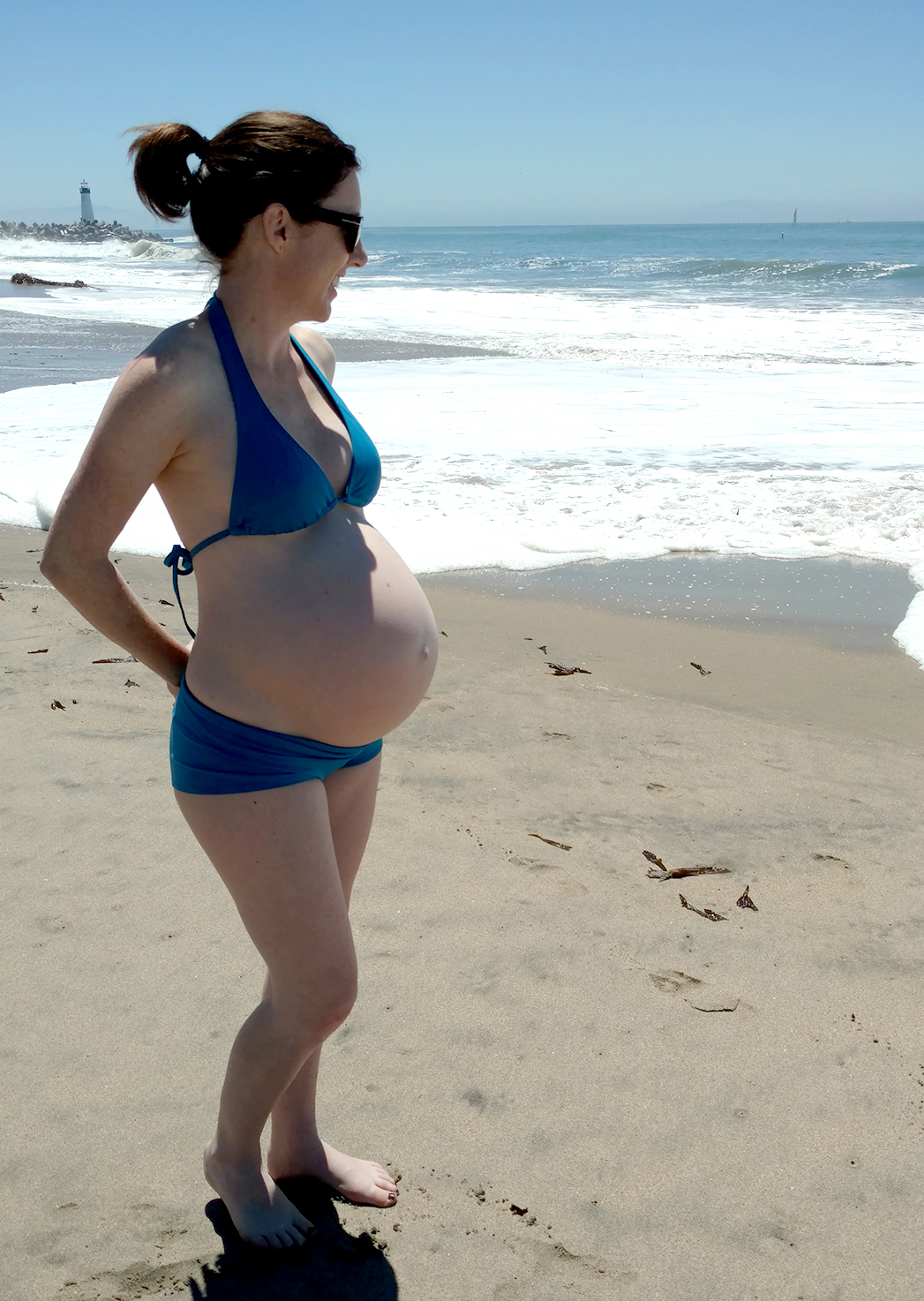 4. Puzzle – More than two activities a day out is strictly against the rules when you're at the beach house. A walk on the sand in the morning and a bike ride or walk on the boardwalk in the afternoon is considered a packed day. The rest of the day is devoted to reading, sleeping (so many naps), playing boardgames and puzzles.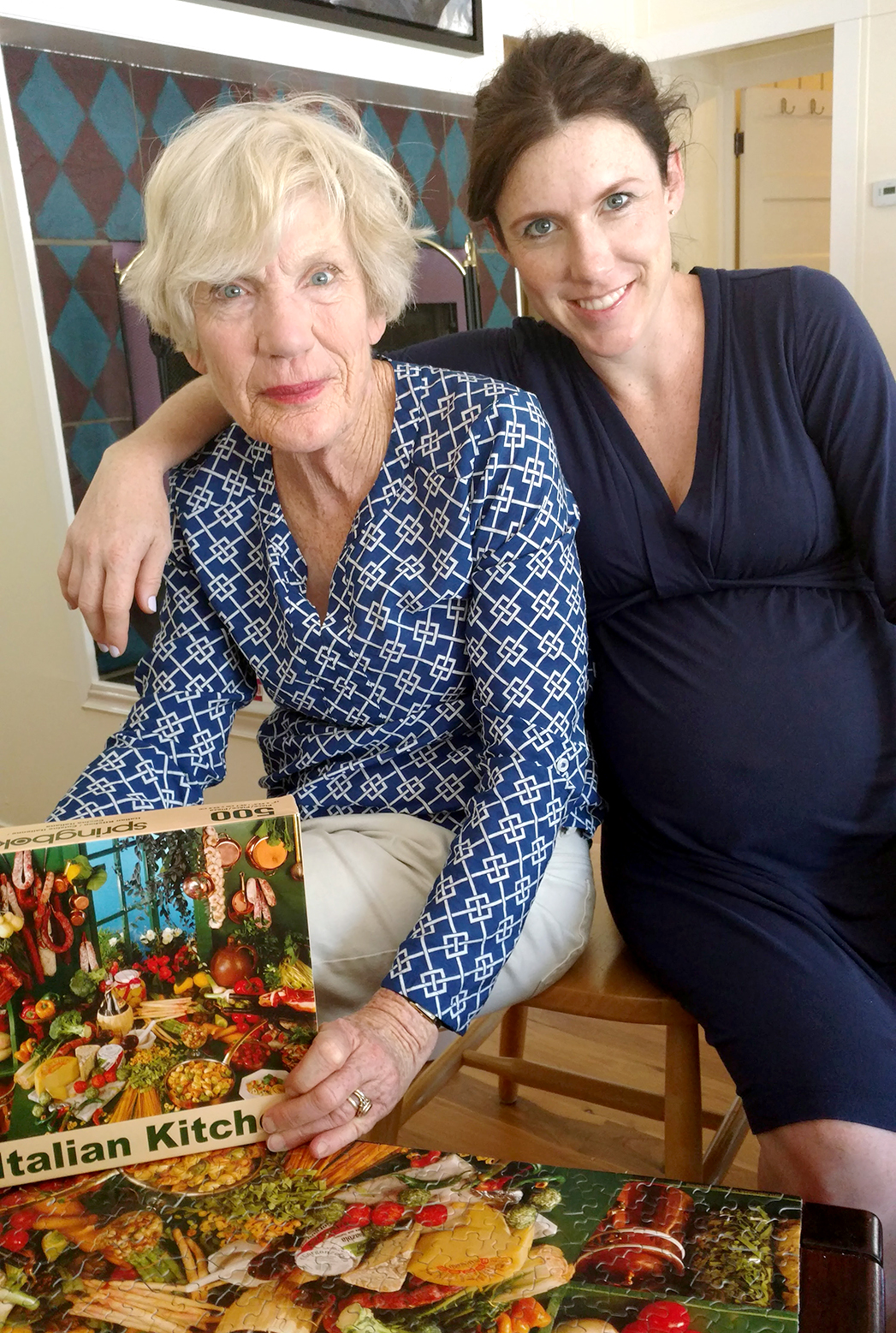 5. Family photo – You can't forget a photo of everyone to recap the weekend. Although, it might take two to get everyone's eyes open and the kids smiling.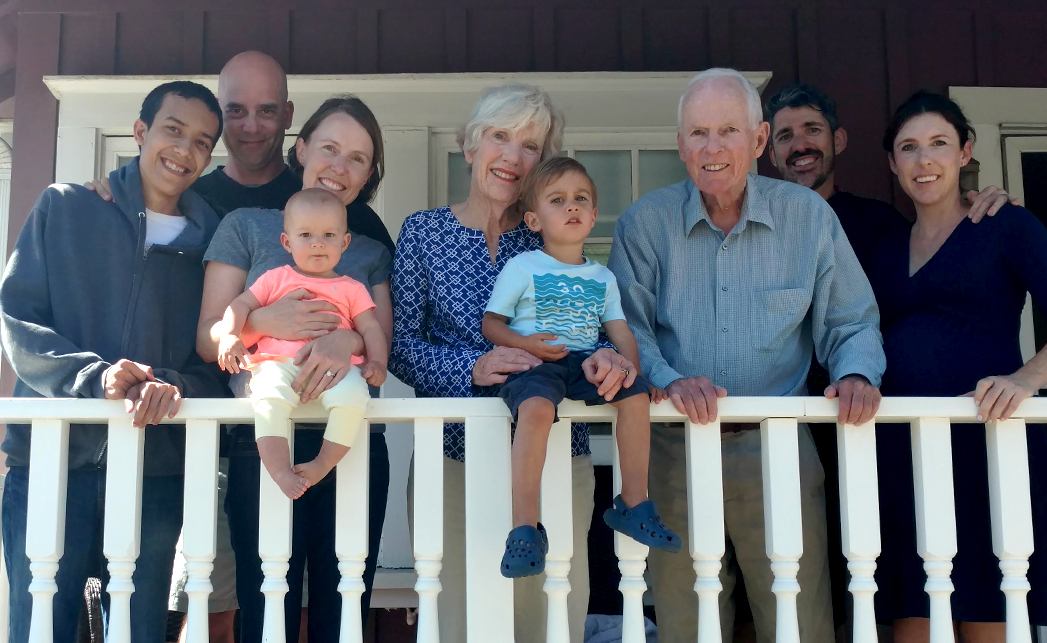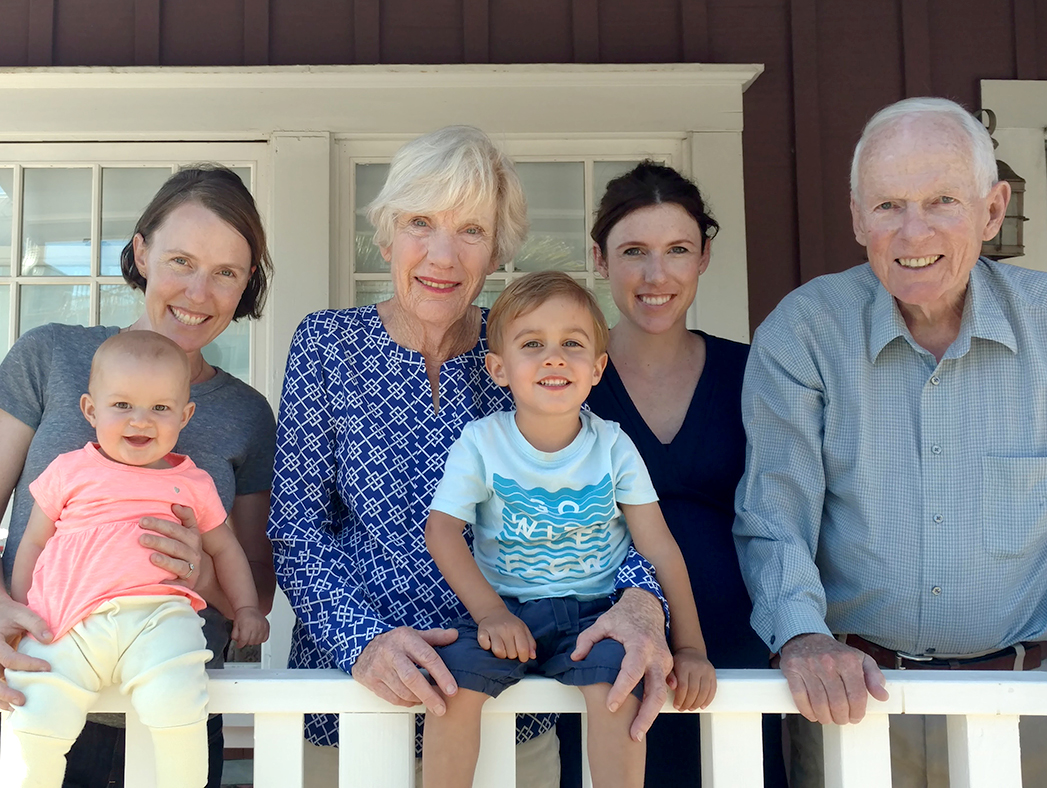 Happy birthday, Mom!