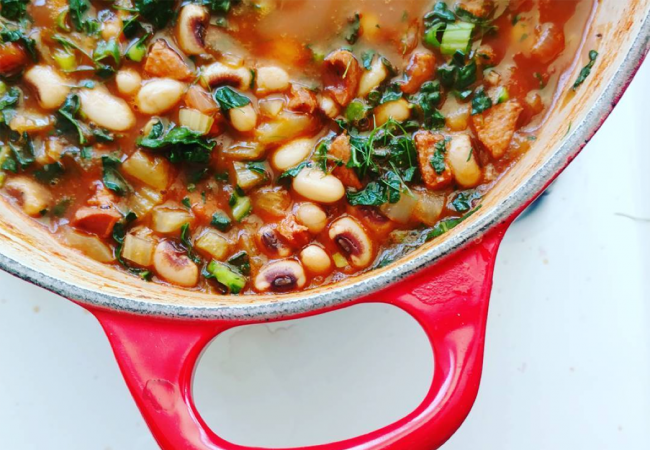 A Greek-Inspired, Midwife-Approved Meal Train Menu for New Mothers
At 38 weeks pregnant, my obsession with good food has deepened and become almost primal. I feel like a bear preparing to hibernate. Every day, I spend hours finding the best berries, stockpiling supplies, chopping, cooking and cramming more into the freezer. We're eating amazing fresh produce, herbs, salmon and farm eggs all day long. It's a great distraction from the wait!
I delivered food to another friend who just had a baby yesterday – a menu with Greek flavors using super postpartum foods recommended by a midwife.
1. Greek Fennel, Sausage, Kale and Black Eyed Pea Soup
An updated version of a soup recipe I picked up when we were Athens. Black eyed peas, fennel and kale are all supposed to be terrific, iron-boosting choices for new mothers. To make the soup, soak the peas overnight and boil in fresh water with salt and bay leaves until just soft. Meanwhile, chop a mirepoix of a bulb of fennel, red onions, peppers and smoked sausages. I like to cook this separately and then combine it with the drained cooked beans, canned tomatoes and red wine to cook down together. Add the chopped kale along with the green fringe from the fennel and some chopped green onions at the end. Add salt, pepper and smoked paprika to taste.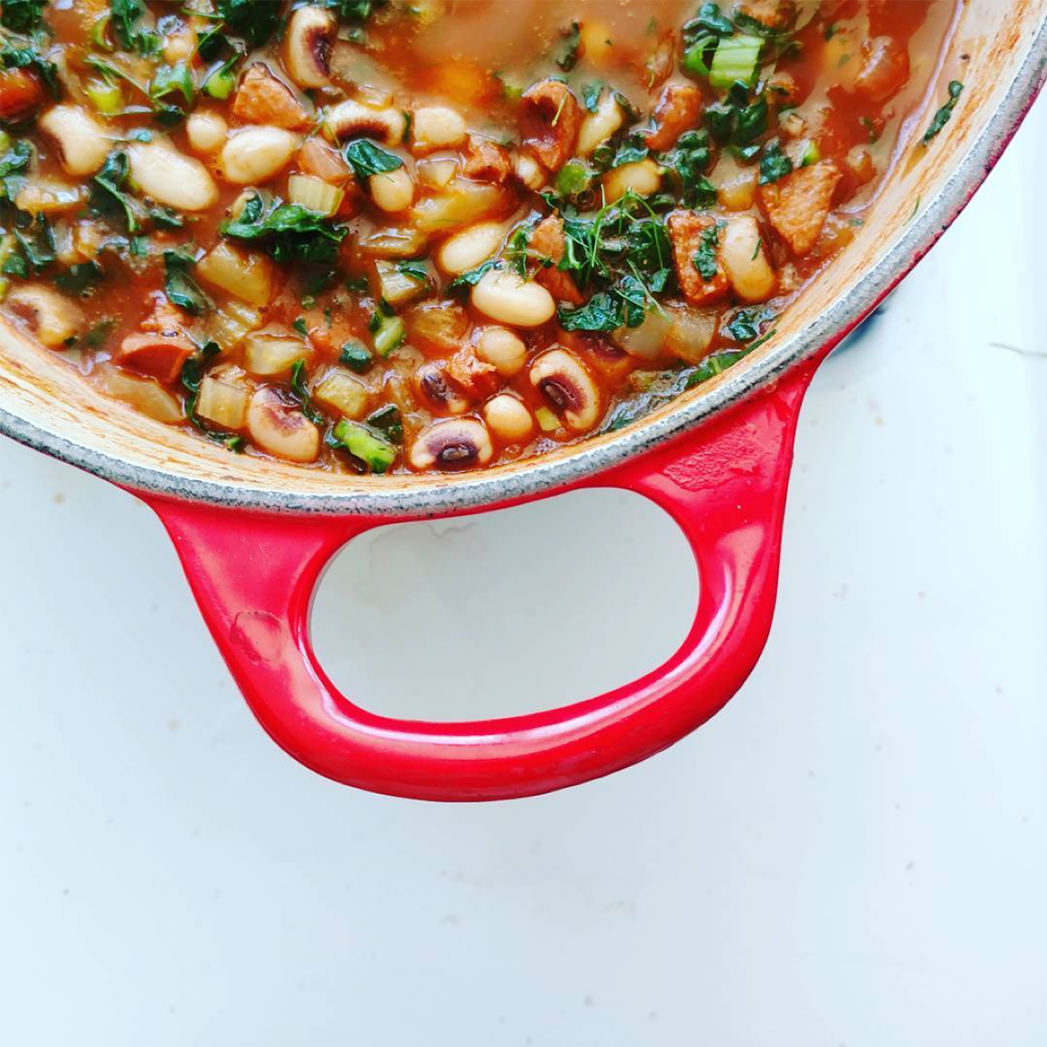 2. Green Salad with Berries
Leafy greens, berries and mint are all good postpartum foods. This green salad added cucumber, radish, sweet banana peppers, feta and edible flowers with a truffle mustard vinaigrette on the side.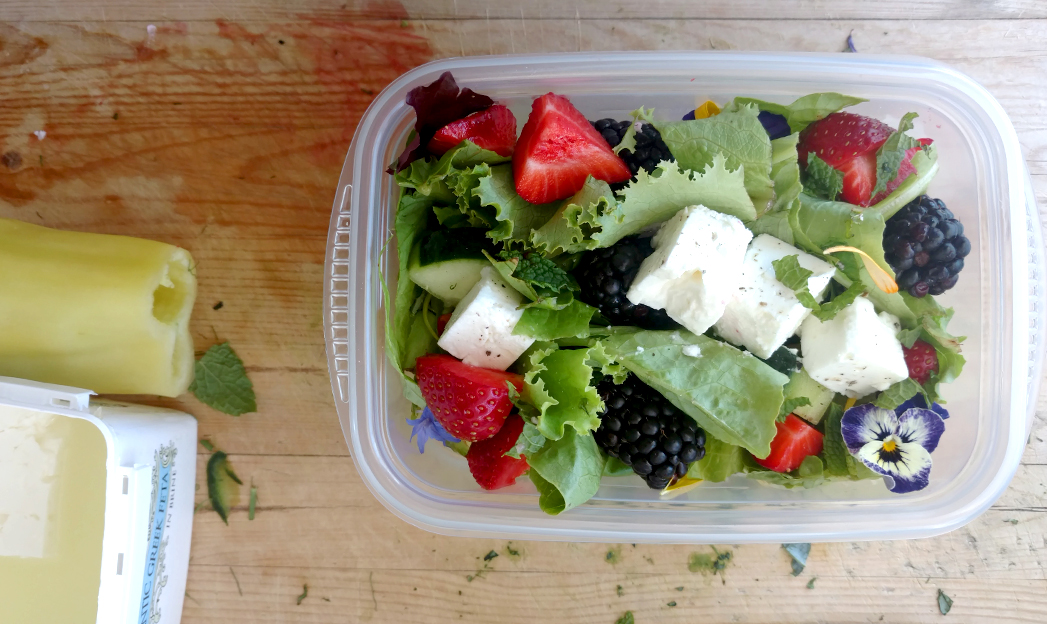 3. Other trimmings
A wedge of herb focaccia is a hearty compliment to the bean soup. I also included a can of dolmas from Trader Joe's and a packet of the delicious oatmeal lactation cookies I baked last week with the soup and salad.