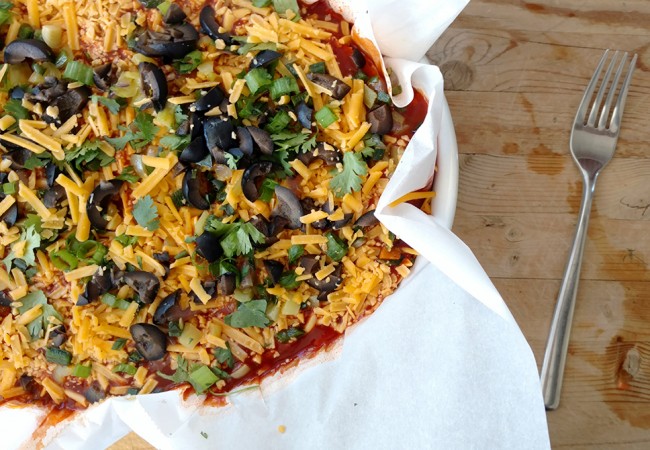 A Mexican-Inspired, Midwife-Approved Meal Train Menu for New Mothers
This continues to feel like such a tender week in the world. Maybe it is just me being SO pregnant – but doesn't it seem like everyone is making an effort to be a little more kind and helpful in the last few days? It is time to do good deeds and support each other.
In that spirit, I delivered food to my friend Jordan last week and her family of two boys. She just had her beautiful baby girl two weeks ago. Since I'm an overachiever who just happened to have met with a midwife about post-natal recipes (thanks Sage!), I went overboard with a special pro-lactation, post-natal recipes. Any food delivery to parents of a new baby is generous – whether its a grocery store roast chicken or this kind of special meal train spread.
A Mexican Meal Train Menu
1. Summer Salad
According to the midwife, sweet root vegetables like carrots, yams and jicama are good choices for post-natal means and so is fresh mint. I made this layered salad with jicama, watermelon, sweet white corn, cucumber, yellow tomatoes, yu choy flowers, mint and feta cheese (as a substitute for añejo). Along with it, a lime chili powder vinaigrette.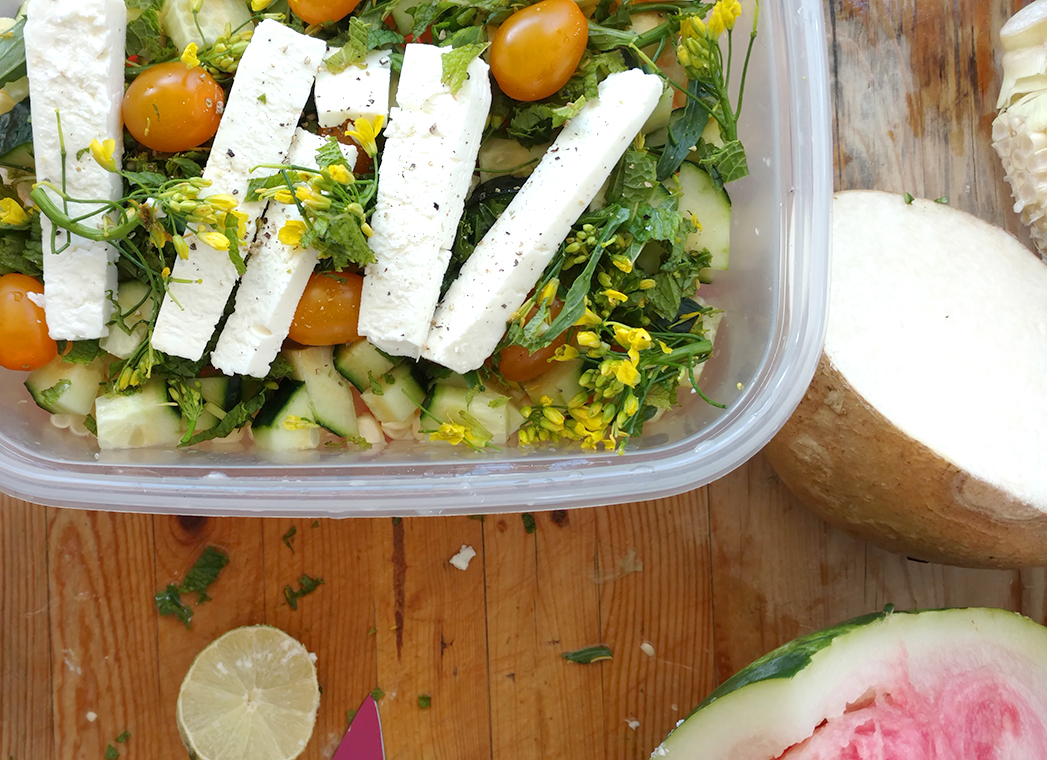 2. Layered Sweet Potato Enchiladas
More sweet root vegetables here, plus the addition of post-delivery recommended cilantro, chicken and cheese. I've made versions of this recipe before as regular enchiladas, but the layered version is so much better. Really hearty and easy to re-heat. First, line a casserole dish with parchment paper for easy clean up. Start with a layer of red enchilada sauce and then corn tortillas topped with cooked sweet potato and black beans. Add cheese and another layer of tortillas and sauce. Top that layer with cooked chicken (I used a roast chicken from the store that I could later turn into soup) and lots of fresh cilantro. Add cheese and another layer of tortillas and sauce. Top that layer with a cooked peppers and onions – I used fresh banana peppers, poblanos, bell pepper, jalapeno and red onion. Add cheese and another layer of tortillas and sauce and then top with green onions, cilantro and black olives. Just have the new parents bake for 30 minutes at 350 to finish the dish.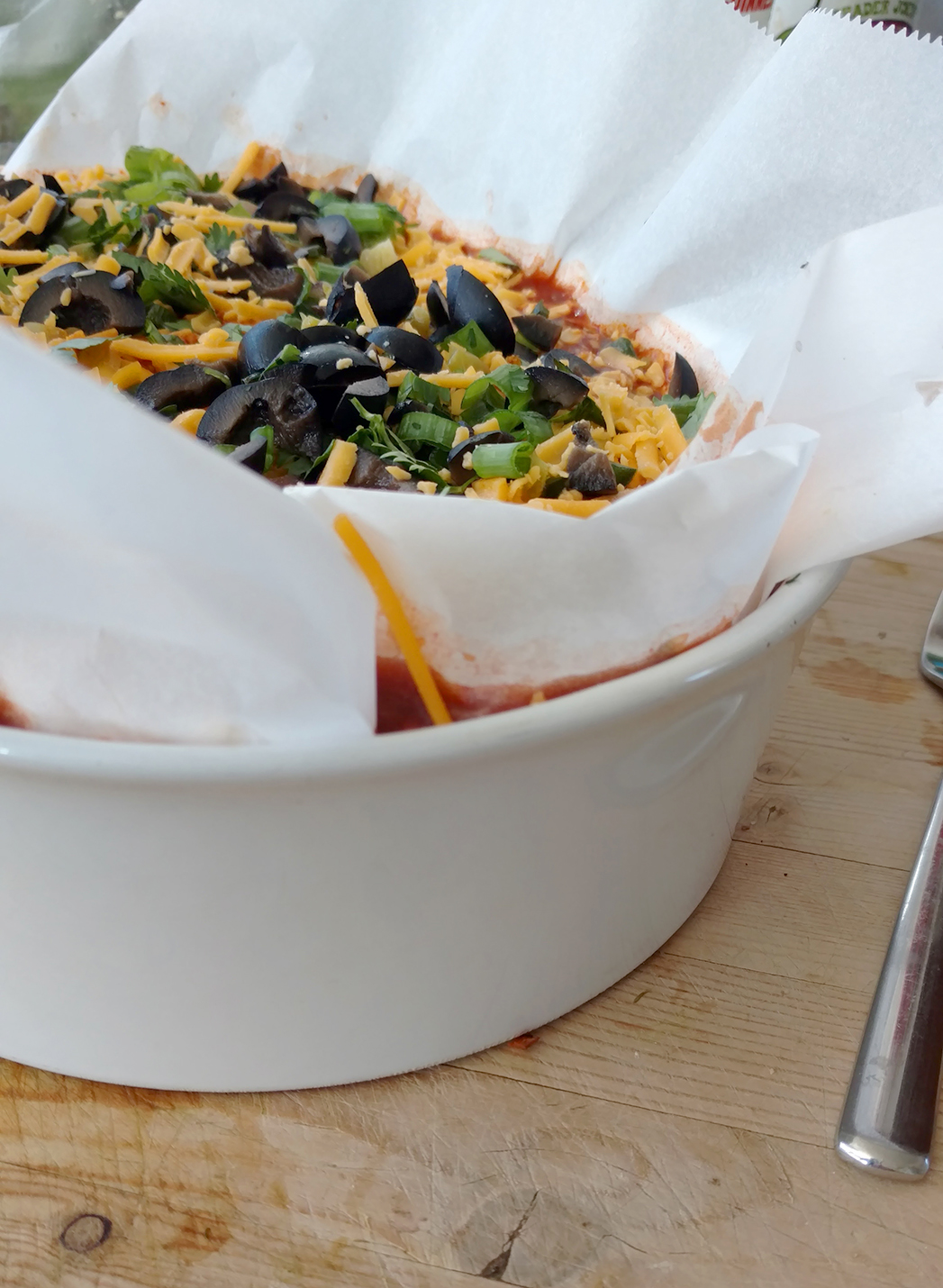 3. Lactation Cookies – How lovely to be "prescribed" to eat more cookies. I used a version of this oatmeal lactation cookie recipe, with the addition of unsweetened coconut and cinnamon (for a bit of a Mexican hot chocolate feel). Oatmeal, flax meal, brewer's yeast and coconut are all supposed to help with milk production – and they're delicious. I doubled the recipe and ended up with about six dozen cookies. Half went in my freezer for when our baby arrives.