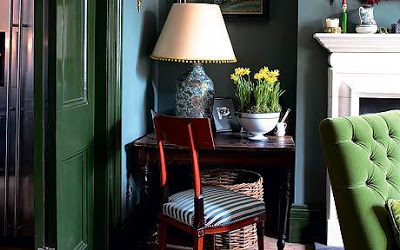 Coveted: Green Velvet Sofa
I have to confess that I'm not much of a redecoration-fiend. Aside from a couple changes here and there, our apartment has been much the same since we first moved in four years ago. But I do have a sudden lust for a new sofa. And not just any sofa…but an elegant green, velvet sofa (a sofabed would be even better). Here are a few inspirations: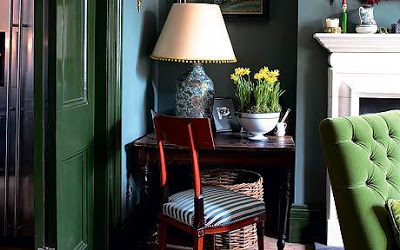 I love this cozy UK apartment. Source.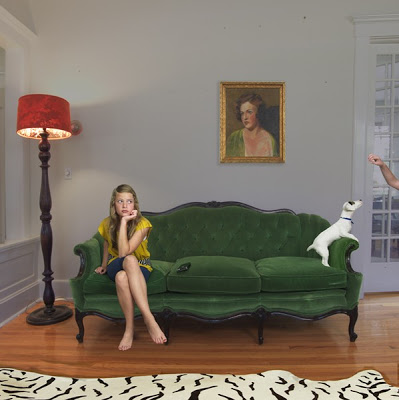 From the amazing Julie Blackmon. Source.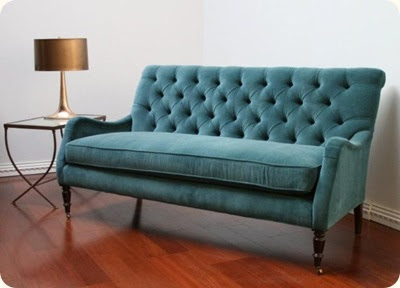 Not exactly the right color, but the right idea.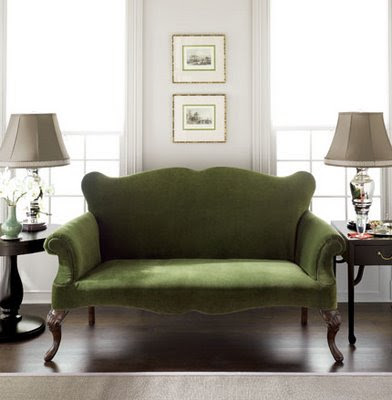 From Martha Stewart. Source.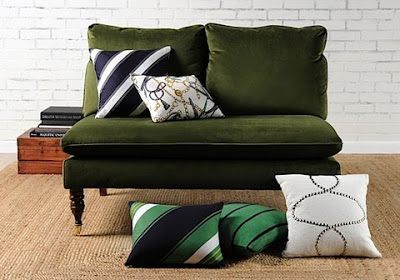 Too small, but the color and pillows are nice. Source.