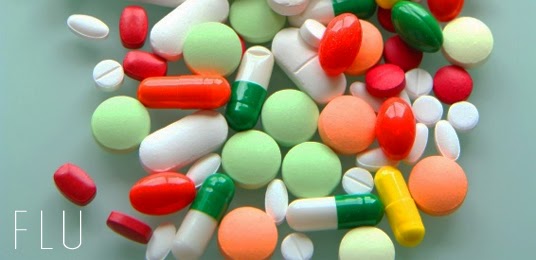 Five Ways I Survived the 2014 Monster Flu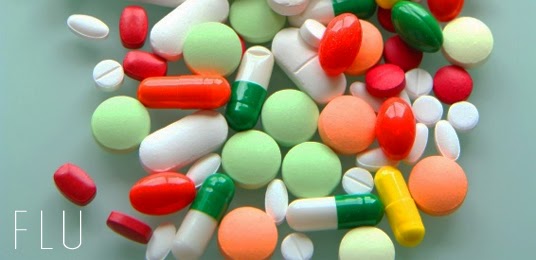 There is a massive flu outbreak in California right now and it is a really nasty strain of the virus. I'm just now emerging from a four-day misery tour of high fevers, rattling congestion and despair. I've never been this sick, for this long, before in my life.
I have a sinking feeling that I helped spread the flu around the city with a busy day of meetings in crowded public places on Thursday before falling ill with 104 degree temperature that night. In penance, I have some survival tips to share from my experience and the advice of the friendly urgent care doctor:
Bust the fever. Normally, I'm a believer in a healthy fever working to clear away the germs. But this fever is not that. This fever's sole intention is to make you feel miserable and to make your eyes burn when you blink and it won't go away on its own. A strict regimen of Tylenol and Advil (I didn't know that it was safe to take them together) every six hours is the way to go. I even set an alarm for 3:00 am to take this combination during the night. And when even that doesn't help, a lukewarm bath can bring down your fever too.
Stay upright. Another one of my tried-and-true recovery methods is to sleep all day and all night until a cold goes away. The Rip Van Winkle method usually works wonders. However, with this flu the doctor told me to sleep less. Fevers can go up when you're sleeping and lying down just makes it harder to breathe with the chest congestion. I probably added an extra day or two to my flu by staying horizontal in bed for too long.
Set small goals. When you can't keep things down, set a goal of just one spoonful of gatorade every ten minutes or one goldfish cracker every ten minutes. Focus on keeping your temperature down just until the next medication window. Savor your tiny victories.
Take a walk. Even if you feel like a zombie and it takes you an hour to get dressed in leggings, try to go for a walk around the block once a day when you're sick. Another great piece of advice from the urgent care doctor. I took my first walk yesterday and it was pitifully slow compared to my normal city pace. The fresh air and sun did help me feel more human.
Get help. Start by making sure you have the flu shot for this year (which I stupidly missed) they still have them available at most pharmacies. And if you get sick, go see a doctor if your fever is high for more than a few days. There may not be much that the clinic can do, but the consultation still helps.
Big thanks to Rob, who has been the zombie-minder this last week and my sister who sent over bags of groceries. Stay healthy out there! Any other flu advice you have to share? Leave it in the comments below.