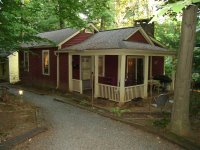 What to decorate: North Carolina house
Jean and Trent's new house in Chapel Hill is so cute! It will be even better once they take it over and get to decorating. Here are my decorating picks for Jean and Trent:
Any other recommendations for the new Carolinians? Share your picks in the comments section.