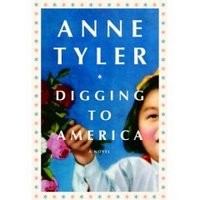 Let's see…another weekend full of crazy adventures? Hardly! On my first real weekend "off" with no big plans, I promptly came down with a cold.
After rock climbing with Trent and Matt on Friday night, we grabbed dinner at Truly Mediterranean and watched The Matador. On Saturday, Rob went to Yoga with Trent in the morning. It took me an hour to put together the perfect "errand" outfit. I had been to the dry cleaners and the library before noticing that I had distinctly come down with a cold. I managed to go to the hardware store and Safeway before crashing back into bed at home. I slept for five hours, all the way through Rob's trip to the archery field in Golden Gate Park with Matt. He brought me Chinese food and Shopgirl for dinner and headed our later that night to see our friends in The Faraday Effect.
I woke up feeling a little better, but not great, on Sunday and had to pass on Rob, Matt and Amber's plan to bike out to Sausalito for some kayaking. I spent the day reading "Digging to America" and watching bad reality TV. I am pretty sure I have brain damage after watching five episodes of The Hills in a row. Between that and watching Shopgirl, I am feeling homesick for Southern California. It seems like a different world. A world where people drive cars and go out on warm evenings. I should really plan a trip to Santa Barbara soon. I wrote a few letters on Sunday night and turned in pretty early.
What a boring weekend! It's was kind of nice in all it's nothingness however. Very relaxing. At least Rob got to have some fun in between bringing me food and movies! Also, Jean and my parents started their drive to North Carolina yesterday. This is pretty epic for our family, I can't recall a single relative having driven across the country any time in recent history. We're coastal people!