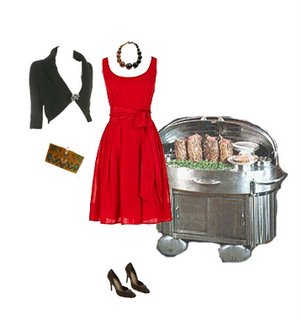 What to Wear: House of Prime Rib
We're going to the famous House of Prime Rib on Wednesday to celebrate Amber's birthday. I am really excited because this seems like one of those funky old fashioned restaurants that I usually love. They've been serving beef and creamed spinach table side for San Franciscans since 1949.
Never mind the fact that they basically only serve beef and I eat everything except beef, it's going to be fabulous. Here's my vintage inspired outfit:
This is going to be fun! I wonder if I should wear gloves?