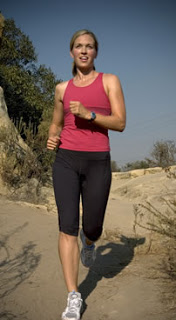 Freebies for me! Freebies for you!
This is very, very exciting! EmilyStyle.com got it's first ever freebies. I'm a real, grown up blog now. A nice woman from the athletic company, Ryka, sent me two big boxes of goodies last night.
I'm already seriously addicted to the crop pants. And it is great motivation for starting to work out again after my spine procedure next week. I feel sporty already.
To celebrate, I'm going to give away two pairs of super cool Ryka sneakers. If you are a size seven and want some free sneaks, post a comment. I'll randomly pick two winners on Monday!