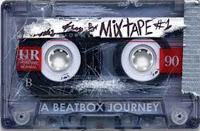 What better way to kick off a new year than with a new mix CD. A soundtrack for the next few months! I just sent off the following in the mail to my sister:
Crazy on You – Heart – I'm going through a big Heart phase right now.
Guise – Von Iva – Tempted to become a groupie for this San Francisco band.
Foundations – Kate Nash – So, so catchy. And with an adorable video to boot.
All We Have – Brett Dennen – The kind of song that instantly makes you feel good about life.
Die Alone – Ingrid Michaelson – Another really catchy tune, perfect iPod music.
Scar That Never Heals – Jeremy Fisher – Retro beat with an infectious chorus.
When We Were Young – Dolores O'Riordan – She's amazing!
Brand New Love – Serena Ryder – So sweet and balanced.
Tables and Chairs – Andrew Bird – Because you can't beat the lyric "there will be snacks."
Devil May Dance – A.J. Roach – Mellow, nice and from Oakland.
Rise – Will Dailey – Another acoustic favorite.
Bird Never Flies – Ari Herst – Taking it down a bit.
Breathless – Dan Wilson – Permanently stuck in my head for about two weeks.
It Looks Like Love – Josh Rouse – A great song for walking around. And I like his glasses.
Better Days Will Come – Tahiti 80 – I think Replikate turned me on to this one.
Me and Julio Down By the School Yard – Paul Simon – An all time classic.
Unmistakable Love – Stephanie's Id – From North Carolina!
Barracuda – Heart – Again, it's a bit of a fixation.
99% – The Mooney Suzuki – It's good to go out on a strong note.
Is there some sort of website that puts this all together for you in a concise way? There must be…