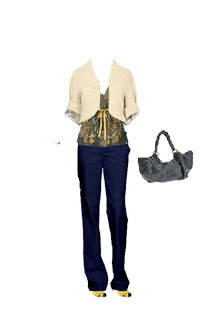 What to Wear: Yellow Shoes
Lordy..the weather is awful today. 45 mph winds, heavy rain, blackouts that stopped our bus halfway to work. I'm soaked and I think it is just a matter of time before the power is out here too. Our car is in the body shop for the weekend and in order to walk to work I'm wearing so many layers of clothes, I feel like one of those crazy old cat ladies.
Let's focus ahead. To spring. To a time without free sandbag stations and opaque tights:
I bought these shoes on a whim awhile ago because they were majorly on sale at Urban Outfitters and I loved them. But I've only worn them once with jeans because I feel like they clash with everything – and will wearing them with black make me look like a bumble bee?
Yellow shoes can be tricky. You could certainly rock them with black clothes and a yellow belt for balance, but it would be a bold outfit. Might be safer to go with neutrals like gray, navy and green that can mesh with the yellow.
Shoes – Laura's own from Urban Outfitters.
Jacket – Something that's appeared in a couple WTW posts, now on sale!
Pants – Navy chinos.
Shirt – In gray and yellow to tie in perfectly with the shoes. Any light floral blouse with a dab of yellow will work.
Purse – In neutral gray/blue.
Ring– A chunky gem from Etsy, this outfit doesn't need a lot of jewelry.
Ah…that's a true breath of fresh air. Imagine it with a nice loose up-do and some peachy blush. I'm only thinking of paperwhites and peeps now.
PS: Like the new header?