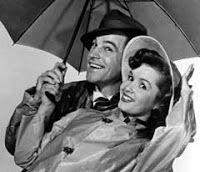 ….And I'm back at home. About a half hour after arriving at work, the whole area went dark. It was spooky being in my dark office with the gusts rattling the building. And even worse when a colleague had to be rescued out of the elevator by the fire department.
We stayed for a couple hours, listening to the radio news about 70 mph winds and road closures before heading back home. Our street is flooded, but we're warm and dry inside with the electricity on, for now! Stay dry out there bay area!
Update: The wind has died down a bit and the power came back on, so I'm back at work again. This is the weirdest day.