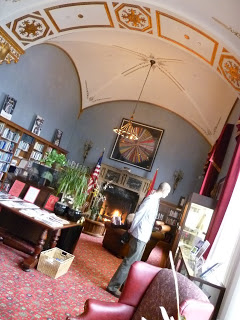 To Do: Marine Memorial Club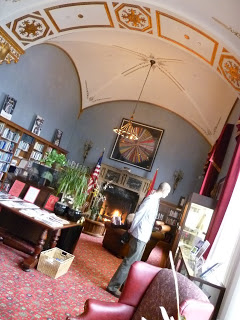 What happened to this week?! Oh, right. Lady Gaga, friends moving away (nooo!) and a crazy, but exciting amount of work.
If the cold weather continues this weekend, I'm tempted to decamp to the Marine Memorial Club. A friend who is a veteran recently introduced me to this hidden gem in the city. A club, hotel, theater, memorial and restaurant, it's the private hideaway that you dream about. The library on an upper floor is even complete with fireplace, big leather chairs and gilded ceiling.