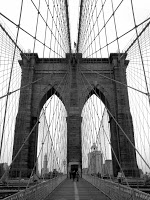 We're off to New York tomorrow morning for Memorial Day weekend.
I have a day of business meetings planned for Friday. On Saturday, Rob has arranged for an epic bike ride around the island of Manhattan. It's a glorious harebrained scheme! Maybe to the Met on Sunday, we'll see.
Have a great weekend!