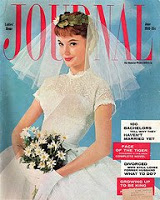 Wedding Wednesday: 52 Days to Go
It's getting close now! The invitations have all been sent and we've received our first two RSVP cards back in the mail. Time to revisit the old wedding to-do list:
Have Rob's suit tailored
Finish my wedding dress
Make birdseed tossers
Design and print programs?
Attend my shower and bachelorette party in August
Write the ceremony
Create a detailed schedule for the weekend
Find a new venue for our rehearsal dinner in Marin
Have my hair test in late August
Put together a folder of all my contracts and contacts
Order the cheesecakes. They won't let me until just a few weeks before the wedding
Buy a wreath
Plan the photo station
Confirm the show participants
Consider a day-of-coordinator? I don't think I need one, but I also don't want people yelling at me on the big day. The initial estimates I've seen for this online are $1,000 to $3,000 My friend Jill (who is always super organized) offer to do it!
Buy wine and champagne
Buy new make-up
Rob's away for a friend's bachelor party this weekend. Aside from the shower I'm throwing on Saturday afternoon, I plan to get a lot of this organization done over the weekend.