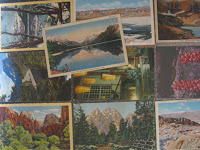 Wedding Weekend: Countdown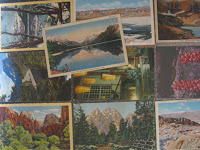 Rob and I will be taking advantage of the upcoming three day weekend to charge through the rest of the major wedding projects:
Hair test this afternoon!
Buy make-up supplies. I have a great list thanks to Greeneyes.
Buy ties for the men and ringbearers.
Buy vintage postcards off eBay (postcards are one of those super-prevalent things that are weirdly hard to buy online). We're going to use these as our guestbook instead of the failed Blurb book.
Finish writing the ceremony.
Write the show itinerary.
Practice our acts.
Figure out the placecard plan.
Make the photo "booth."
Prep for my meeting with the caterer next week.
Get organized
Relax!
Along with this, we're going kayaking, to see Scissors for Lefty at the Rickshaw on Saturday and Beck at the Independent on Sunday. It's going to be a busy one!