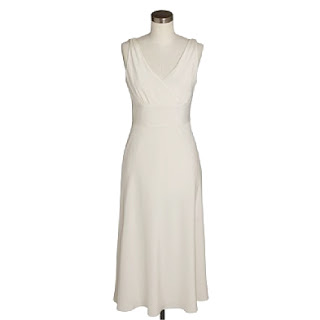 All the Accessory Contest Entries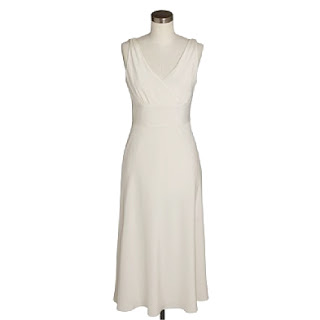 Here's a complete list of all the contest entries I received. Fantastic job everyone! Your ideas helped me when I was shopping this weekend. Please note that many of these came with great descriptions and more options:
1. Josie –
Jacket, shoes, necklace
2. Jill –
"I also wore this dress for my wedding in Nevis and I used a Spanish silk shawl with it and just draped it loosely around my arms. I also cut a flower outside from one of the many flowering trees and stuck it behind my ear for the wedding (I had no veil or other hair adornments so this was perfect).
3. Karren –
Gold shoes and blue flower Polyvore outfit
4. Diana –
Wrap, earrings, shoes, clutch
5. Cowen –
Blue coat and gold shoes Polyvore outfit
6. Anne –
Sash, flower, brooch, hat, parasol
8. Becca –
Floral scarf and taupe shoes polyvore outfit
9. Katie –
Tailoring the dress and headband outfit
10. Meghan –
Shoes, hair piece, shrug, clutch
11. Emily –
Shoes, sash, jacket
12. Alicia –
Blue coat and silver shoes Polyvore outfit
Yellow and white Polyvore outfit
13. Ariana –
Necklace, shoes, purse
14. Jenny –
The bon voyage Polyvore outfit
15. LSK –
Purse, earrings, necklace, shoes, hair
I'll announce the winners on Monday! Which is your favorite?