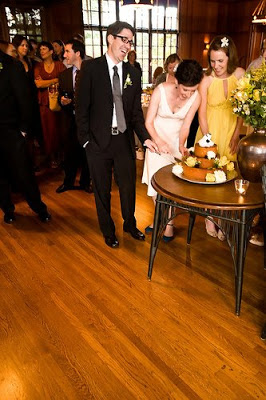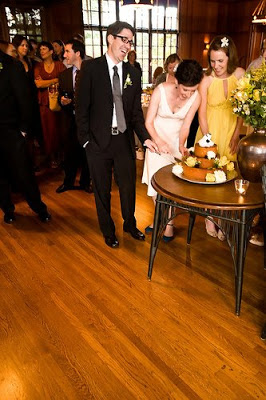 Mmm….wedding cheesecakes from Carnegie Deli in New York. These were so tasty. We stacked and decorated them ourselves.
My sister made the bird cake toppers and bought the vintage cake knife and server (pst…it's actually a fish knife). The caterer had more cheesecakes behind the scenes to cut up and serve with a berry sauce and fresh fruit on the side.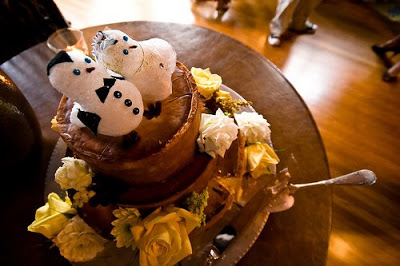 Tomorrow: the last day of the wedding recap. Including, the second act of the show, our big exit and the final photos!