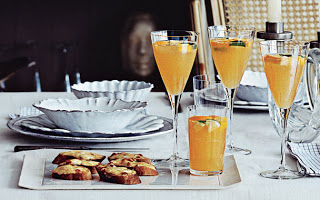 Party Recipe: Holiday Brunch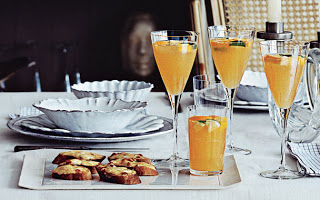 We're officially on for hosting a holiday breakfast party the weekend before Christmas. Time to start thinking about menus!
Gourmet Magazine has had two amazing holiday breakfast menus in this year's issue and last year's. Last year's was a southern brunch with a modern twist. The recipes missing from that link are mostly online here.
This year's is called "Merry Morning" and features such delights as oven browned potatoes and maple and black pepper bacon. Oh, and this savory bread pudding from another section of the magazine. This sort of baked dish is a great alternative to trying to keep eggs warm all morning.
A hybrid of the two magazines gives me a great head start!