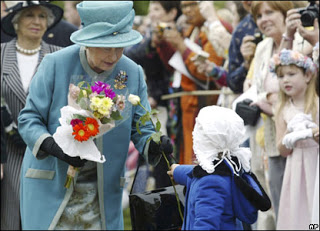 Things I Love Today: Monarchy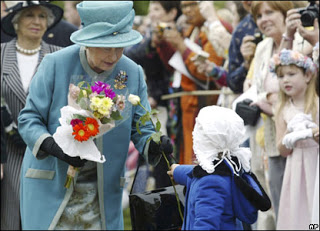 The PBS's special on life with the Royal Family is one of my favorite things. I love all the behind the scenes work, pomp and fuss.
So far, I've deduced that the best part of being the Queen is – not the jewels and palaces – but the fact that people offer you flowers wherever you go.
Can you imagine!? At the gas station…here are some tulips. At a staff meeting…would you like a few peonies? Hello random small child…I will take some chrysanthemums, thank you.
Awesome.