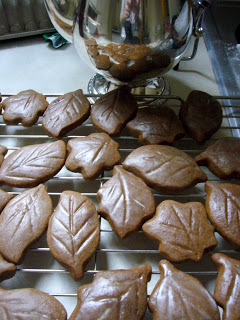 Recipe: Glazed Gingerbread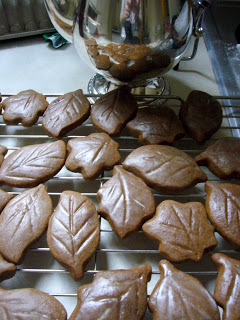 The Tartine Bakery cookbook would be a great gift for the exceptionally talented baker on your holiday gift list. For me, an exceptionally non-talented baker, it presents a mighty challenge. Remember the 3-day, $100 dollar lemon creme tart incident last year?
I braved the book again this fall to make soft glazed gingerbread. And, boy did it work out. The secret to these sophisticated treats is cocoa powder and black pepper. They're sweet with a little kick.
And the cookies are not hard to make at all; even if you – like me – don't have a stand mixer or other fancy supplies. I also don't have a patterned rolling pin, so I used leaf cookie cutters and a butter knife to score the top. The glaze soaks in well to the creases.