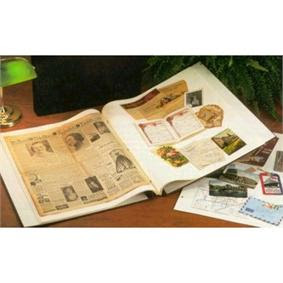 Coveting: Giant Archival Albums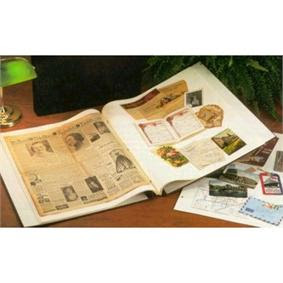 Did your grandparents have those gigantic albums, the kind that you could fit a full newspaper page?
I'm considering one of those for our wedding album. We have so many photos and cards and scraps of paper from the wedding. I'm thinking a hodge podge on each page might be a fun way to share our story. I would also make a "cheat" book with just a few of our favorite shots for people who don't want to see the whole shebang.
I haven't been able to find one yet that is book-bound instead of posts. This one is a little too big probably.