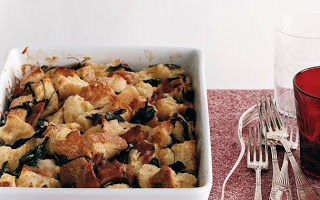 Recipe: Savory Brunch Bread Pudding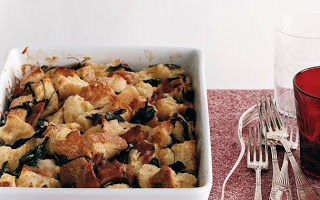 This dish was a hit at the party. My cousin lovingly called it "breakfast stuffing" and it was a great match with the simple ham.
I made one vegetarian and the other loaded with applewood smoked bacon. Click here for the arugula, bacon and gruyere bread pudding recipe from Gourmet.