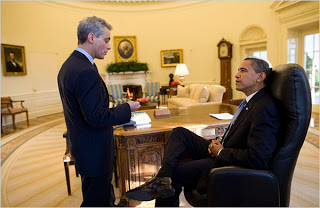 Coveted: Office Fireplace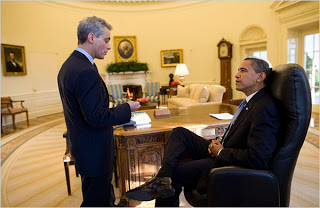 This may be completely unremarkable, but I don't remember ever seeing photos of the oval office fireplace in use before. I love the idea of President Obama having a crackling fire to keep him warm while working on his first day.
Speaking of which, winter has returned with a vengeance to San Francisco. We went from high 70's on Tuesday to rainy 50's today. I wish I had a fireplace of my own!