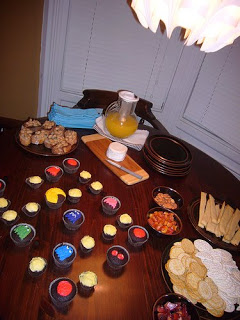 Ladies Activity Club: Game Night
We had our LAC party for January on Tuesday. It was a really great one! Alison invited us over for a night of video games with the girls. And she welcomed us with some delicious food: cheese straws made with a smoked spicy cheese, white bean bruschetta, brie with crackers, dried fruit and Pac Man cupcakes.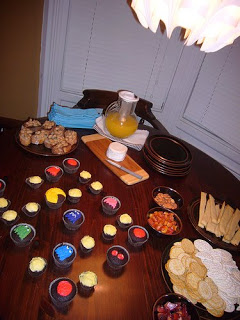 Then the fun really started! We played a trivia game first, followed by a sort-of-jenga game and then Rock Band: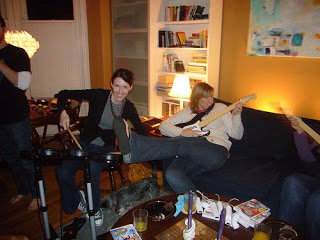 I'm much better at bass or singing than playing the drums! Although, their dog hilariously wouldn't stop barking at me when I sang Blondie's "Call me." Alison's husband provided a lot of tech-support to the group. At one point we ran out of batteries and raided the clock on the wall to keep playing.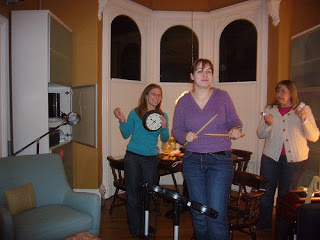 We ended with some rounds of Wii boxing and doubles tennis.