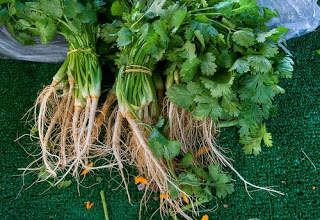 Party Recipe: Architecture Menu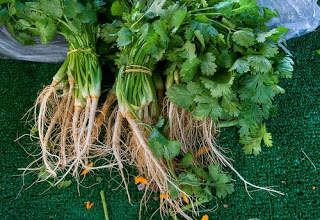 Friday's party is getting closer and I have a pretty good menu worked out in my mind. The theme is "architectural nuevo San Diego" aka: fancy mexican food.
Starters:
Pepitas and other little snacks, maybe some fruit with chili powder
Tres Equis beer, pomegranate margaritas on the rocks
Salad:
Stacked salad of julienned jicama, apples, arugula, manchego with a citrus cilantro dressing.
Main Course:
Deconstructed carnitas tacos: roasted pork loin seasoned with oregano, chili powder and garlic served with roasted jalepenos stuffed with queso asadero, fingerling potatoes, roasted tomatoes, fresh avocado and tostada strips.
Dessert:
I haven't finalized this. I'm leaning toward brownies and homemade cinnamon ice cream.
(Photo from Flickr user clayirving)