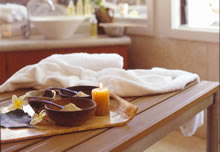 To Do: Mark your Calendars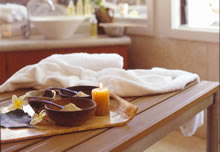 My facial last night was so, so nice. I was unsure about going to Red Door, but apparently the place is the fountain of youth. Best facial ever.
My aestheticism – Chelle – worked wonders, figured out what was going wrong with my routine (daily exfoliation – too much for my dry, sensitive skin) and managed to make my "marionette lines" completely disappear. It's not too late to book a $50 appointment: spa week goes through Sunday.
Here are a couple other San Francisco events to put on your calendar:
Macy's Flower Show Plant Sale – Take home some of the lovely potted flowers that were used to decorate Macy's. The discounted flowers are on sale this Sunday and go to benefit Union Square park.
Sunday Streets – Big street closures on Sunday open up the city for walking and biking during the summer. Embarcadero from the ballpark to Aquatic park will be closed on April 26th.
Castro Farmer's Market – We finally get our own farmer's market. Visit Noe Street on Wednesday evenings starting April 29th through October.
Bay to Breakers – Walk across the city with 70,000 people in all kinds of crazy costumes and/or states of undress on May 17th.
Mountain Play – Marin's annual summer picnic, hike, and play starts May 24th. We went last year to see The Wizard of Oz.