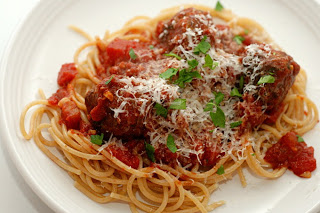 Recipe: Protein Pomodoro Pasta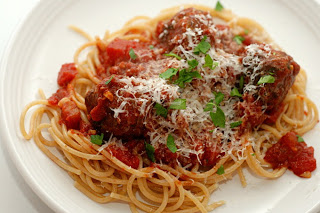 In the cold, dark winter my appetite is all for hearty dishes. This pasta recipe tastes very rich, but is full of healthy protein-enriched pasta, tofu and spinach.
Protein Pomodoro Pasta
Serves 4
1 container of extra firm tofu
1 cup of frozen chopped spinach, or more to taste
1 small onion
1/2 a jar of tomato basil spaghetti sauce
1/4 jar of vodka sauce (or a small dash of cream/whole milk added the sauce)
1/2 cup of red wine
1/2 cup of chopped fresh basil
Dash of olive oil
Salt and pepper
Start your pasta water boiling. Chop the onion and press the extra water from the tofu before dicing unevenly. Heat a sauce pan with a dash of olive oil and add the onions and tofu over high heat. Season with pepper and salt and cook on high until the tofu starts to brown. Add the basil, spinach and wine to the tofu mix, it should be taking on a small resemblance to Italian food by now.
Add your pasta to the boiling water and the spaghetti sauces to your tofu mixture. Your sauce should be thick and chunky. Drain the pasta once it is finished cooking and add to the sauce. Cook over low heat, mixing everything together. Serve with a bit of parmesan on top and chopped fresh basil.