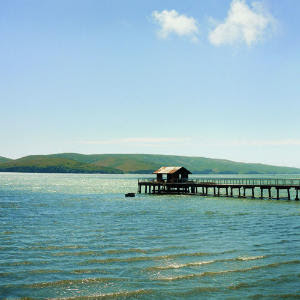 Weekend Round-Up: Point Reyes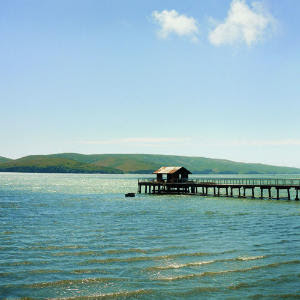 Rob and I took the weekend off to celebrate our first wedding anniversary. We drove up Friday night to one of my all-time favorite places: Point Reyes and Tomales Bay.
Good food (seafood, cheeses, produce, chocolate), an adventure biking in a wind storm, amazing scenery, hot-tubbing and a lot of lazing about in a giant feather bed at the B&B.
One of our best finds from the weekend: Nick's Cove. Free valet parking for the restaurant, a wood-burning fire, covered deck with bay views, delicious food (some of it grown in their own garden) and adorable pier-house cabins.