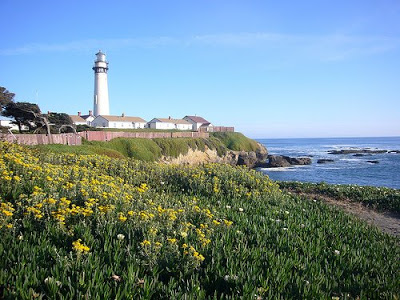 Beach Week: Beach House #2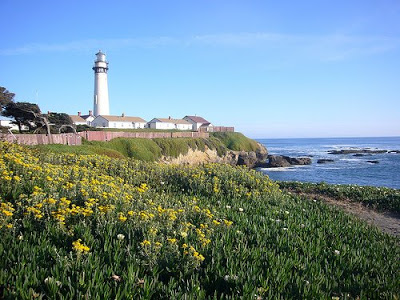 Today's beach house is farther down on the coast from yesterday's. Pigeon Point Lighthouse has been converted into a hostel but still operates for the Coast Guard, protecting ships from the rocky coast. It is surrounded on both sides by small farms.
You can stay there anytime for $23/night, but remember to book your time in the ocean-front hot tub early.