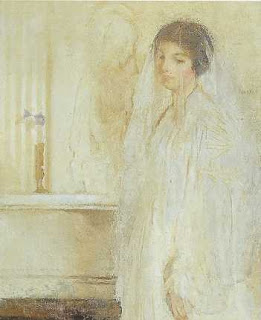 Wedding Wednesday: Paintings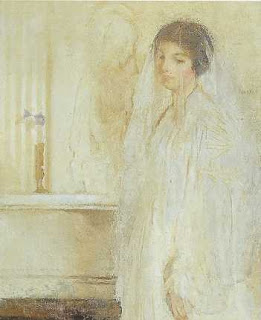 Jean's wedding is moving ahead at full speed. I'm finishing the save the date gocco designs this week and shipping them out early next week. You'll get a sneak peak at the final product!
In the meantime, the paintings from our wedding are in the works. If you recall, we commissioned the very talented Paul Ferney to make a group of small works inspired by our wedding. I can't wait to see the final product!
I've been doing a bit of poking around in on other wedding art. This is Agnes Doggett as a Bride. Chagall's Bride with a Fan and Modigliani's Bride and Groom count too. On Etsy, take a peek at WeatherGirlShop, MariaMaria and DanaGils.