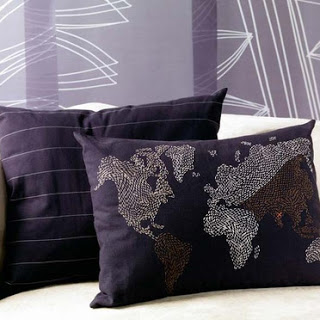 Things I Love Today: Ikea World Map Pillow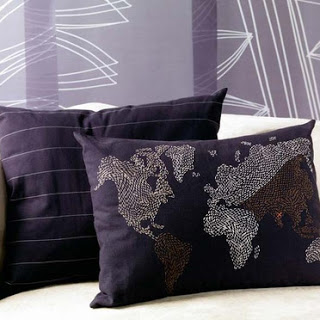 I love Ikea. We had such a great shopping trip there last weekend. I picked up dishtowels, napkins, lunch containers, twine and a potted plant for my new desk. Plus, my new favorite throw pillow: KETTY VÄRLD.
It's a hand-embroidered world map on soft blue fabric and signed by the artist. Also available in red and black. Here are more examples of cartography textiles – apparently a big trend.