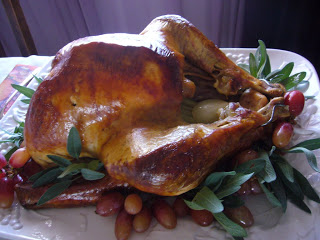 Weekend Round-Up: Thanksgiving
Thanksgiving weekend in Fresno…in our traditional manner, it involved at least one epic adventure.
On Thursday morning we drove to Sanger from San Francisco to stay with Rob's parents. We arrived around noon and helped finish the the preparations for our big meal. Rob's dad cooked a bunch of dishes in his solar ovens outside. Granny, Meg and Rusty arrived shortly after and we sat down to the feast.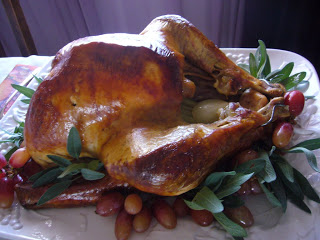 Several second helpings later, we put the delicious food up and helped with the evening chores: feeding the goats, horses, ducks and geese. A quiet evening at home.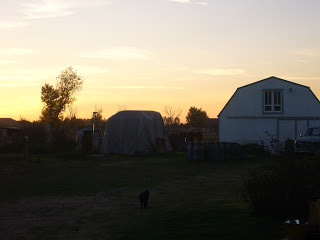 On Friday morning, we had a leisurely breakfast before leaving to Corcoran to track down a red-necked grebe. A little more bird watching around the area before heading to Hanford and the Superior Dairy Products soda shop. Giant ice cream sundaes in the old-timey little restaurant on the town square.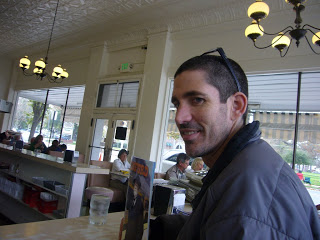 In the afternoon, we drove to Kearney Mansion in Fresno for a historical tour. What a lovely house! It was built with adobe bricks to have two foot thick walls, four bedrooms, an external kitchen and three stories. Each room was perfectly proportioned with fireplaces in the corners. The whole house was surrounded by two stories of wrap around porches. I'd gladly live there.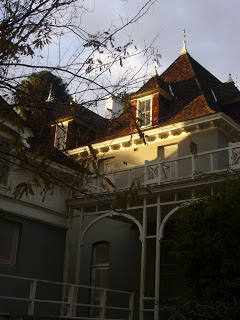 The next morning, our friend Fred arrived early in the morning for a big bike ride. We planned for 40 miles up rolling hills to Pine Flat Reservoir. Things didn't turn out exactly as planned. The rolling hills were steep climbs, Fred got two flat tires and the temperature dropped dramatically to 45 degrees. Rob snapped this photo of me freezing shortly after he decked me out with plastic baggies for gloves: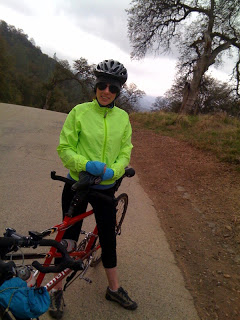 Brrr! We arrived back home 57 miles later a few hours behind schedule just before sunset. Lots of hot tea and a crackling fire to help us warm up. Big Chinese delivery dinner and to bed early.
On Sunday morning, we shared a batch of french toast before hitting the road. Rob stopped at Home Depot to get some goodies – he's very excited about finding a "bucket head." We made it back to the bay area at 2:30 and went to Ikea on the way home. I found some great things for the holidays. Back over the bridge just as the most beautiful sunset was setting over the city. A quiet night at home cleaning and enjoying candles in the fireplace.