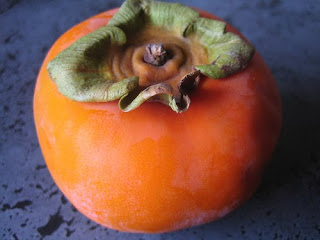 Advent Calendar: December 1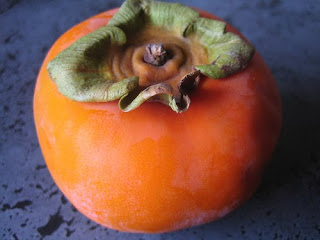 It's already the first of December?! Time to kick off the advent calendar. This year's theme: favorite simple things about the holidays.
Fuji persimmons are a new favorite this year. We brought home a big bag from Rob's grandmother's ranch last weekend. I guess I'd only had the bitter acorn-shaped Hongsi before. These are delicious eaten just like an apple.
And they look stunning in a celadon bowl.