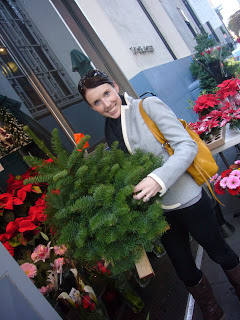 Advent Calendar: December 3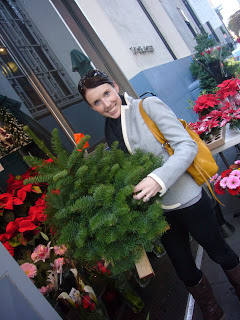 This year, my office has gone holiday-decoration-crazy. There's at least 200 feet of pine boughs with twinkle lights, poinsettias, bows…it's lovely and my favorite thing for December 3rd!
Earlier this week, I bought a little Christmas tree for my desk from a flower stand downtown. Such an urban little tree, on display right there on the sidewalk among the skyscrapers. Like that scene in "When Harry Met Sally" (start at 3:20).