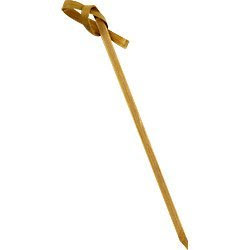 Things I Love Today: Bamboo Knot Picks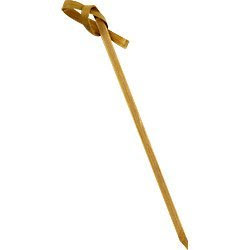 I ordered a bunch of these for Sunday's party. Simple bamboo picks with a little knot at the top. Our caterer used them for bison skewers at the wedding.
Not only are they cheap, but they're elegant and easier to maneuver than regular toothpicks.