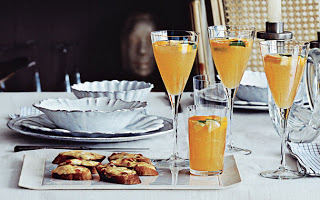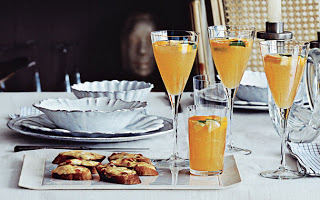 Ooooh my! Our annual holiday brunch is coming up this weekend and I haven't planned a thing yet. I just checked the invitation and we're on for 24 people this year!?
Time to reevaluate my menu. I've got a big ham on deck already. I was thinking about repeating the savory bread pudding from last year, but something like tiny open-faced brunch sandwiches would be better for a crowd.
What else? Maybe festive poached pears in champagne saucers. Beet skewers with fennel and blue cheese? For an appetizer, little "deviled" potatoes filled with smoked salmon or bacon-wrapped dates?
Help! Hit me with your best brunch ideas for a big group!